By Keith E. Greenberg and Michael M. Kure  
Solving energy poverty, stopping accidents before they occur, rotating to a work from home system in the midst of COVID-19, using AI and machine learning to reduce risk to workers at a major utility company.
These are some of the advances that were honoured this year in the ninth annual 2022 SAP Innovation Awards.
Since its founding 50 years ago, SAP has strived to create positive economic, environmental and social impact, and the Innovation Awards reflect that mission.
The one common factor bonding the different entrants is their use of SAP products to fuel innovation and spread opportunities across borders and cultures. 
Global scope of the SAP Innovation Awards
The SAP Innovation Awards honour and celebrate the achievements of forward-thinking companies and individuals that have harnessed the power of the latest SAP products and technologies to become an intelligent enterprise, thrive in new business realities and create positive economic, environmental and/or social impact to help the world run better.
The Innovation Awards is an opportunity for companies to showcase their successes and highlight their innovation leadership. And just as importantly, it offers a valuable venue for participants to build or expand their brand within the SAP ecosystem.
Each year, the SAP Innovation Awards winners set new standards for creating value, contributing to communities, and improving lives through technology innovation – essentially making a difference in improving people's lives. 
Initially dubbed the HANA Innovation Awards in 2014 – after SAP's data management system – the ceremony was rebranded four years later to include the multi-national's entire portfolio.
In recent years, that portfolio has expanded, widening the creative options users have in order to effect change.
Over time, interest in the SAP Innovation Awards has increased, as categories shifted and the potential for transformation grew vaster. Regardless, though, the criteria for victory have been fresh thinking and originality. This is exemplified in the diversity of submissions, which have grown year-over-year by 44 percent.
Likewise, there has been an upsurge in attention to the SAP Innovation Awards. In 2021 alone, there were more than 400,000 views about the annual honour online. Since the programme began, that number has exceeded two million.
It should be underscored too that since the start of the Innovation Awards, more than 1,600 companies from around the world have participated in the programme – with no drop-off in sight.  
The benefits of participating
How is it that the Innovation Awards draw in so many SAP customers? It's because of the significant benefits that come with participating. For example, a customer can:
1. Celebrate their project success and…
Gain global recognition as an innovation leader

 

Win a trophy and prizes, a virtual badge, and other assets for promotion and social media​

 

Get support from SAP to create and promote their story​
2. Share their expertise in exclusive promotional opportunities and…
Engage with SAP executives at a dedicated exclusive celebration event​

 

Get their brand amplified via the Innovation Awards promotional materials ​

 

Participate in SAP activities such as webinars, podcasts, interviews, videos, blogs, social media and more
3. Extend their professional network and do good as well as…
Connect with their industry peers and other prominent business leaders ​​

 

Support social causes through charitable contributions (more information about this below)​
Improve people's lives by supporting a good cause (see the following section for details)
Expanded opportunities 
As for this year's awards, of the 200 submissions SAP received, 60 finalists and 25 winners were chosen based on their abilities to capitalise on SAP's technology to improve business and contribute to the betterment of society. 
Alongside each winner enjoying the benefits just described, there were the altruistic benefits of winning. Winners were bestowed a $1,000 SAP4Good voucher to be donated to the charity of their choice. Each year, the company also commemorates the Awards with a large contribution to an organisation making a difference around the world.
This year, SAP bestowed $20,000 to Theirworld, a group dedicated to childhood education – particularly in the developing world.
Masters of innovation
While resilience, agility, and philanthropy are always prized by the judges, 2022's selections stand out because of the time when the advances took place. All embody the challenges of the past two years as businesses attempted to craft safe workplaces for employees, maintain operational continuity and use the power of innovation to drive transformative change. 
Here are some examples of our outstanding winners and what they accomplished.
In 2022, the winning selections were divided into eight categories – among them 'Cutting Edge Genius', 'Transformation Champion' and 'Social Catalyst' including one commemorating the 50th anniversary of the company's founding by five former IBM employees in 1972.
The '50th Anniversary Legend Award' winner, Freudenberg Home and Cleaning Solutions was selected for dispensing with old manual systems and increasing efficiency by using a hybrid architecture based on data and analytics solutions founded on the SAP BTP.
With its improved platform, planners could go to one source and strategize in a harmonised way, avoiding discrepancies between financial and operational plans.
By doing this, the German company both lived up to its own slogan, 'Innovations that make life easier,' while embracing the SAP credo of turning to the cloud to rise above obstacles.
"The smart combination of sales plans, forecasts, and operative plans in one integrated global…platform truly accelerated the decision-making," said Andreas Hass, Freudenberg's corporate IT Manager, overseeing analytics processes and systems. In some ways, this quote expressed the attitude taken by all the Innovation Awards entrants.
ENGIE, a French-based multinational utility, invests in solar systems (not the extraterrestrial kind), developing renewable and clean energy internationally. The company specialises in solar farms – large collections of panels that absorb energy from the sun and convert it into electricity for distribution and consumption.
Its 'Industry Leader Award' is based on its use of a digital twin, a virtual representation of a physical site that mimics the conditions of its real-life counterpart. Enriched with that data, the digital twin allows decision-makers to not only observe the present, but understand the past and forecast the future.
With the digital twin's help, ENGIE was able to free workers from repetitive tasks, anticipate maintenance costs and save carbon emissions by avoiding unnecessary travel. The twin's accuracy allowed the company to track down the exact location of broken fuses and quickly arrange maintenance. ENGIE now also has an enhanced ability to anticipate component failures and put preparations in place to fix them.
Bboxx is a British-based next generation utility company. Its expertise includes the manufacture, distribution and financing of solar systems close to the sites of consumption in developing countries. With offices in such places as the Democratic Republic of the Congo, Rwanda and Togo, Bboxx's efforts have enabled economic development in off-grid communities.  
But to continue its quest to solve energy poverty, Bboxx needed consistent processes, greater automation, and the use of best practices across the company. By using SAP's Business ByDesign cloud solution, the company had the tools to plan and implement logistics in supply chain networks and improve workflow. Most crucially, the platform helped accelerate growth sustainably, supporting global processes while serving local needs.
A safer workplace
Not only do the SAP Innovation Awards bring attention to companies that make the workplace a more agreeable environment, critical safety measures developed by several 2022 winners will have long-lasting effects on a number of industries.
For example, 'Cutting-Edge Genius Award' winner Avangrid, a US-based sustainable energy company that owns eight electric and natural gas utilities serving over three million customers in New York and New England, was honoured for what is being called a paradigm shift in field work maintenance.
Its new overhead network inspection system takes advantage of forward-looking technology to prevent employees from placing themselves in danger.
After Avangrid mounted cameras on the company's maintenance trucks, workers inside the vehicles could utilise computing devices to see high resolution images that automatically detected visible defects on the poles and wires overhead. Through the use of artificial intelligence and machine learning algorithms, damages could be spotted with 90 percent accuracy.
Similarly, 'Adoption Superhero Award' winner Netze BW's innovation enables employers everywhere to quickly respond to workplace emergencies.
The German company owns and operates low, medium and high voltage electricity grids, serving more than two million customers. But service technicians often work alone – 24 hours a day – making themselves vulnerable to threats, accidents, or emergencies. In early 2022, Netze BW implemented a solution to protect their health and safety.
Each worker would now go into the field with an app on his or her iPhone or Apple Watch that could deliver precise information in times of need. In cases when a worker fell or collapsed, an alert would immediately inform emergency services.
A full 95 percent of all jobs could now be performed with additional safety, resulting in 50 percent fewer accidents.
These examples are but the tip of a very large iceberg of innovative and forward-thinking companies. You can check out the full list of the 2022 SAP Innovation Awards winners below.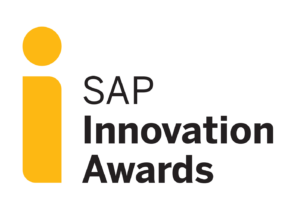 2022 Category / Winner
50th AnniversaryLegend: Freudenberg Home and Cleaning Solutions
Adoption Superhero: Kanton Zürich
Adoption Superhero: Netze BW
Business Innovator: Air Canada
Business Innovator: Barclays
Business Innovator: Carrefour
Business Innovator: Hamburg Ministry of Finance
Business Innovator: Los Alamos National Laboratory
Business Innovator: REHAU
Business Innovator: Sycor
Business Innovator: Umicore
Business Innovator: Verizon
Cutting-Edge Genius: AVANGRID
Industry Leader: ENGIE
Industry Leader: Martur Fompak International
Partner Paragon: Exnaton
Partner Paragon: NTT DATA
Social Catalyst: Arpa Industriale
Social Catalyst: Bboxx
Transformation Champion: Clariant
Transformation Champion: Flo
Transformation Champion: Fulton County Schools
Transformation Champion: Schnellecke Logistics
Transformation Champion: Team Liquid
Transformation Champion: Zuellig Pharma