Since we launched our print publication in 2019 print subscribers have quadrupled.
Since we launched our print publication in 2019 our subscribers have quadrupled and our new digital platform has grown from a few hundred users to a community of more than 20,000 opt-in subscribers. Now a trusted independent voice for the enterprise technology community, ERP Today has interviewed many of the industry's most influential leaders along with a stellar cast of business forerunners to bring their stories to life. We work with virtually every major player in the business technology sector and continue to develop new relationships with the world's leading brands.
Direct Mail – The Breakdown
Distributed to the C-suite at the world's largest companies including every CIO and CFO at the top 3,000 enterprises by turnover. ERP Today is also distributed to IT decision makers in virtually every publicly quoted company along with key stakeholders at public sector organisations including central and local government, the healthcare sector, blue-light sector and in higher education.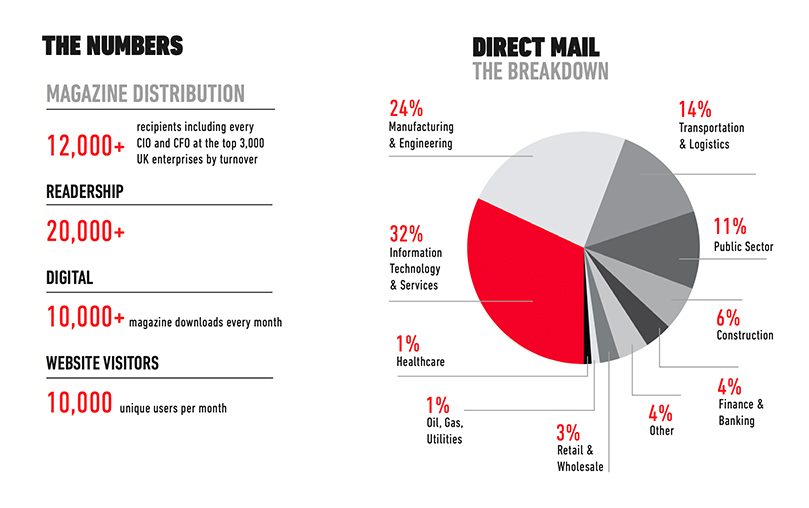 Our Partners