HR | Tuesday 16th March 10:00AM
Reimagining the employee experience for 50,000 people
The gradual shift in employee expectation has grown into an urgent need to rethink how organisations manage and motivate their most valuable assets. Accelerated by the challenges of COVID-19, many organisations are having to re-imagine the way in which they engage and support their employees – and digital technologies are playing a key role in shaping the future of work.
Employee experience is a vital component of any modern enterprise and addressing the complex needs of a globally distributed workforce is a particular challenge for the MoD which employs more than 50,000 people across many disciplines and in multiple locations.
Join Deloitte and The MoD for this ERP Today Live! session where we explore the business case driving their HR transformation and take a close look at the inflection point between technology, people and the broader environment.
Introduction – understanding the needs of a 50,000 strong workforce
HR strategy – designing a people-first approach to technology implementation
Technology and partner selection – trust and transparency
Project business case – tangible benefits and measurable ROI
Outcome-based solution – scoping, deliverables and benefits
Shared services excellence – self service and employee experience
Workforce complexity – multi-disciplined distributed workforce
Technology at work – AI and automation that delivers seamless experiences
Strategies for an uncertain world – impact of COVID-19 and the future of work
Speakers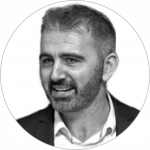 Paul Esherwood
Editor
ERP Today
Richard Vincent
Head of the Defence People Portfolio
UK Ministry of Defence
Simon Lowe
Partner
Deloitte MCS Ltd