FSM solutions have been an important element in large enterprises' operations. A raft of new technologies offers them the ability to streamline and improve service delivery. 
Enterprises purchase a lot of equipment in order to produce their goods and deliver their services. Naturally, they want to maximise the return on these assets. Field service management (FSM) solutions were built to help them reach that goal. These systems' features have been quickly and dramatically morphing as a raft of new technologies matured and gained market traction. As a result, the market stands at a precipice, moving from its legacy heritage of yesterday to new capabilities looming on the horizon. 
The FSM arena has long been a niche market. Through the years, many companies created internal groups or hired third-party field service providers that typically dispatch technicians to remote locations and install, repair, and maintain equipment. These technicians manage, maintain and monitor a wide range of assets: factory systems, company car fleets, trucks and heavy equipment, along with aeroplanes, oil refineries and industrial devices like turbines and transformers. 
FSM software has achieved mainstream recognition among field service managers and CIOs. With it, a job is assigned to one technician or a team, and the system collects information outlining when the service was delivered, what was done, how long it took to complete the work, and how any outstanding issues were resolved. 
Through the years, the tools have become more functional. Enterprises now manage their service teams and perform administrative tasks through intuitive portals. Increasingly, these systems provide real-time access to work order information and items, like parts availability, streamlining the service process. 
A growing need for connectivity
However, one problem with the traditional approach has been that other groups within the organisation have sometimes needed access to service information but typically lacked that ability. In addition, suppliers have been extending their FSM solutions so they connect to other enterprise applications: company websites, supply chain solutions, third-party analytics, customer relationship management, enterprise resource planning, enterprise asset management, internet of things (IoT), workforce management, and augmented reality/virtual reality (AR/VR). The new features enable them to gauge performance more accurately and streamline business processes.
The enhancements spurred investments in these solutions. The global field service management market was valued at $2.85bn in 2019 and is expected to reach $7.1bn in 2026, registering a compound annual growth rate of 15.4 percent. 
How companies view service is also changing. Traditionally, maintenance has been seen as an ongoing expense, and the corporate goal was to minimise its cost as much as possible. Slowly, companies have begun to rethink their approach and view service as a strategic differentiator, one that helps generate revenue. 
"Increasingly, corporations focus less on product features and more on business outcomes," explains Mark Brewer, vice president service industries at IFS. 
FSM embraces new technologies 
Furthermore, a raft of technologies is coalescing and providing vendors with the ability to deliver service in new and more efficient ways. The move to cloud has been well underway, for example. FSM cloud subscriptions, software licences and maintenance – not including services – reached $3.01bn in December 2020, up approximately 16 percent from 2019 revenue.
The rise of mobile devices is another change. Rather than weigh workers down with oodles of paper documents or force them to carry laptops on their service calls, this option enables them to input data to complete their work on smartphones, as easily fitting in their pockets. 
"In the last ten years, there has been a big uptick in using mobile for back office functions," Brewer tells ERP Today. "Many companies have had their field engineer fill out forms on their phones, and increasingly, they receive verbal instructions – for instance remove a battery – via a hands-free device." 
Many companies have had their field engineer fill out forms on their phones, and increasingly, they receive verbal instructions via a hands-free device" Mark Brewer / IFS
 Geographic information system (GIS) capabilities have been woven into these applications. With GIS, managers know where workers go and how much time they spend in each place on their service calls. This feature has been helpful for gas or electrical transmission utilities, according to Gartner. GIS data enables technicians to visualise and find hidden infrastructure, such as transmission pipelines beneath a street, and determine locations of assets that do not have an address, such as cell towers and telephone poles. 
In addition, IoT is gaining traction. Here, suppliers funnel intelligence into small form factors, such as sensors. They are then able to collect real-time information about equipment performance as well as wear and tear. 
"With IoT, field service businesses can rely on real-time data to make better decisions without burdening technicians with manual data collection," says Rohan Hemrajani, senior product marketing manager for Samsara. "In addition, customer expectations are high and they are looking for 'Uber-like' experiences from service providers, and real-time data from IoT devices allows business to do just that in the form of live ETA and moving maps. 
"Finally, in asset-intensive industries, IoT devices on equipment can also enable a vision for dynamic dispatch, where, based on equipment health, service businesses can respond to client needs more proactively."
As Philip van der Wilt, Samsara's VP EMEA explains, the San Francisco brand provides a holistic, real-time view of an operation out in the field to customers. All the data from across an entire operation – from GPS tracking and vehicle diagnostics to driver behaviour and fuel consumption – can be collected and sent back to a single dashboard that can be viewed from anywhere.
"This end-to-end visibility helps shape informed decision-making across a business, from the daily work schedule of an individual field operative to a board-level proposal about the future direction of the business," van der Wilt says.
AI's footprint grows 
Once organisations collect all of the data, they need to consolidate and correlate it. As such, FSM vendors have been building and training artificial intelligence (AI) and machine learning models that streamline business processes. Scheduling and workforce management technology maximises technicians' productivity by creating the most efficient travel routes and linking service appointments to parts availability. In 2021, 23 percent of companies were scheduling some work automatically, up from less than one percent in 2017.
Maintenance is a second area of interest. Historically, companies waited for a device to break down and then fixed it. Given the corporate reliance on their equipment to operate the business, companies tried to be more proactive and many organisations have preventive maintenance programmes in place. Here, technicians are deployed at set times, say every three months, or an equipment trigger point – for instance, a conveyor belt whirling for 1,000 cycles. The idea is to tune the device before, rather than after, it fails. 
Predictive maintenance takes advantage of AI technology to gauge an asset's viability in real time. It examines items, like vibration analysis, oil analysis, and thermal imaging, and algorithms identify when an asset needs to be repaired or retired. The process lengthens machinery lifetimes and lowers downtime.
Monotonous and tedious tasks can now be done by the technology, which means staff are free to do more rewarding work. Employees become data-driven decision-makers"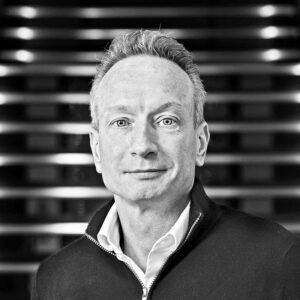 With so many new technology options, organisations have the potential to dramatically streamline existing business processes. Enterprises want to digitally transform their blue-collar operations in the same way they changed white-collar workflows, replacing cumbersome, time-consuming, manually intensive legacy business processes with digital options. Automated notifications, conversational chatbots and digital assistants, and the AI tech of computer vision are three emerging use cases. 
"Monotonous, repetitive, and tedious tasks can now be done by the technology, which means staff are free to do more rewarding work," says van der Wilt, leaning into Samsara's aspirations for revolutionising the blue-collar field. "Instead of being task-driven, employees become data-driven decision-makers, and in turn the nature of work becomes more rewarding and fulfilling."
AR/VR is an emerging feature 
Industrial equipment is often quite complex. In some cases, technicians need help determining what steps need to be taken. Here, AR/VR offer another area of keen interest. In this case, they receive virtual instructions as they complete their work. This technology has tremendous potential to improve remote field service by walking technicians through installation, maintenance, or trouble shooting.
"We are in the early innings in providing case studies that show AR/VR benefits," explains Sumair Dutta, industry analyst and senior director, GCT at ServiceMax. 
But progress is coming fast: by 2025, 50 percent of field service management deployments will include mobile AR collaboration and knowledge sharing tools – up from less than ten percent in 2019.
COVID-19 spurs digital adoption 
Traditionally, large businesses were leery of investing in new technology solutions, but that thinking changed in the wake of COVID-19. 
"The pandemic sparked an increase in customer interest in FSM solutions," states Dutta. "Any company that had paper-based processes needed to upgrade their systems."  
Firms retooled their service processes because the pandemic's social distancing restrictions limited in-person interactions and forced technicians to work remotely. The industry implemented a wave of collaboration and self-service scenarios where technicians and customers worked together to install, troubleshoot and update equipment.
The pandemic sparked an increase in customer interest in FSM solutions. Any company that had paper-based processes needed to upgrade their systems"

Sumair Dutta / ServiceMax
A ripple effect is that the healthcare crisis exacerbated a growing shortage of field service employees. Technicians have been ageing out of the workforce without being replaced by millennials. 
In addition, field service work is one of many areas that has become less attractive to employees. The global health crises forced many individuals (88 percent) to re-evaluate their life priorities. They took a closer look at how they spent their time and re-examined the rewards and hassles that their workplace brought; many did not like what they saw and quit their jobs. 
In November 2021, 4.5 million people left their companies in an event termed the Great Resignation. Ideally, new automation capabilities enable enterprises to do more with less and ameliorate the personnel shortage. 
New challenges emerge  
While the new technology discussed offers field service businesses many ways to improve their operations, it also creates new challenges. The capabilities are complex, so the work needed to deploy them is time consuming and often expensive. Businesses deployed software in an ad hoc fashion, so making those connections is a custom development task for each business, one typically requiring a lot of time and personnel.
Compounding the problem, most organisations have limited to no experience with the new functions. The new capabilities may also intimidate existing employees. 
"Users and team members will find workarounds or just not adopt a new system at all, leading to no productivity gains or improvements," according to International Data Corp. 
Enterprises may need to turn to third-party partners to help them make the transition. The amount of money invested in the systems integration and consulting can quickly add up, so businesses need to find ways to finance such projects. 
FSM solutions have been an important element in large enterprises' operations. A raft of new technologies offers them the ability to streamline and improve service delivery. However, they need to put building blocks in place to maximise these systems' potential, and many companies struggle with that process.