All change! How are the Big Four responding to increased demand for business process design and change management rather than tech implementations?
Tech investment today isn't being driven by feeds and speeds, but on the business outcomes that customers want to achieve. Technology is no longer at the heart of transformation; instead, it is a business enabler. At the same time, most ERP software today comes out of the box as standard. The upshot for global systems integrators (GSIs) is that there is now very little technical work for them to do for clients – unless it's developing extensions.
Put simply, there is little or no technical complexity for GSIs to manage.
"As infrastructure complexity is being abstracted by the cloud, and development is being led by citizen developers leveraging low-code or no-code platforms, the complexity the GSIs used to manage is reducing," says Steven Dickens, senior analyst at Futurum Research.
This has changed the game for those firms. Previously engaged in technical assignments, the lion's share of their work is now focussed on business process design and change management – which of course requires completely different skills and delivery models.
There have been some corresponding operational shifts this year within the 'Big Four' consultancies – Ernst & Young (EY), Deloitte, KPMG and PwC – as they react to changing market needs. We've seen the launch of new divisions and even a break-up of the business in the case of EY. But how are the likes of the Big Four adapting to these particular changes to how they engage with clients – and what do they mean for customers? We spoke to some of those firms to find out how they are steering their businesses into 2023 and beyond.
Focus on the human element
Benoit Laclau, UK&I managing partner for consulting at EY, points out that in the past, organisations used technology to automate and standardise their processes, recreating their existing ways of working. But it also meant less need for meaningful change management, as you were training the business to use a new technology system to run the business as they did beforehand.
These days however, a study by EY and Oxford University's Saïd Business School confirms the need for strengthened change management and people focus when it comes to transformation. It reports that 85 percent of firms have been involved in two or more major transformations in the past five years. At the same time, the rate of failure for transformation projects "remains stubbornly high", with 67 percent of respondents having experienced at least one underperforming transformation during the same time.
"It is the human factors that drive transformation success and failure. For that reason, people should be at the centre of every decision a business makes," says Laclau.
It's the human factors that drive transformation success

and failure – Benoit Laclau, EY
"Ultimately every transformation has a people impact. Developing approaches that involve active listening, considering the perspectives of different audiences and actively seeking to create a groundswell of enthusiasm and involvement from the grassroots will be the transformations that best succeed. Leaders need to understand this if they are to move in line with what a business transformation journey looks like today."
Interestingly though, it seems employees are also growing more resistant to change – in 2016, the Gartner Workforce Change Survey showed 74 percent of employees were willing to change work behaviours to support organisational changes, but that number dropped to 38 percent in 2022. This indicates that while they may have their work cut out for them, there is a clear need for consultants to help their clients navigate their tech transformations.
So where else can GSIs find opportunity as their enterprise clients move to next-generation ERP? For a start, Laclau says businesses need numeric insight to understand where it makes sense to extend the standard ERP package, because there is clear differential value.
"For everything else, businesses should use the standard out-of-the-box capability. Within this context, change management is critical to bringing about new ways of working as the business moves to a more standardised process," he explains. "Every transformation cycle needs to be looked at through this value lens if it is to succeed."
Again, consulting firms have a role to play in complementing this with an enhanced focus on the people elements of the transformation. This includes "ensuring there's a human roadmap, strong change management and leadership workstreams," says Laclau.
"Global consultant firms will need to ensure that change – including the ability to adapt and manage change – is ingrained in all aspects of their culture.
"By building this into the company's transformation structure from the start, organisations can ensure they are providing their people with the skill set they need to manage both the technical and business aspect of the transformation journey."
Changes still underpinned by tech
Looking to another of the Big Four, Ian West, head of technology and alliances at KPMG UK, maintains that clients are still looking for technical implementation. However, this now fits into a broader client strategy where the firm also engages in the wider transformation piece and change management.
"There is definitely increased demand for broader solutions and work outside of the technical assignments, but our clients still very much want our expertise in that too," says West.
Reflecting this, KPMG launched its products business earlier this year. According to the consulting major, a new specialist team will be building a portfolio of products designed to help clients streamline their processes, and better understand and analyse their data as they relook at their operations "against a challenging operating landscape and (also) invest in digital transformation."
"Our technologists are building a range of digital solutions to solve our clients' most complex challenges, and this still requires a more technical skill set and delivery as our clients make changes to their strategies and operations," says West.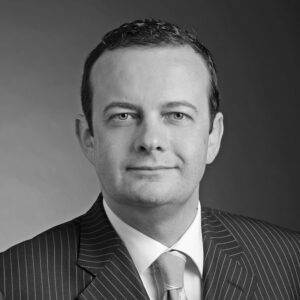 We should be forming alliances to provide the best solutions for our clients – Ian West, KPMG UK
"However, it shows how we have adapted as a business to meet the evolving needs of clients in an innovative way. We are also forming strategic alliances with key technology providers, working together to utilise each other's skill sets and expertise to solve our clients' challenges."
West says KPMG's approach to alliances enables it to advise clients on the best technological solutions for their business, working closely with the technology providers to implement these, thus providing "a seamless approach".
"This also requires us to constantly monitor and be aware of emerging technologies so we can look at where we should be forming alliances to provide the best solutions for our clients," he adds.
Next generation of technical consulting
Jag Bandla, principal and leader of Deloitte's AIOPS.D business argues that the current generation of consulting services actually go beyond just business model and change management. They can extend into providing services faster, better and more accurately by enabling digital and cloud-based ERPs and light RPA (robotics process automation) for clients.
"RPA can certainly allow clients to perform single tasks faster on/in their ERP ecosystems, while there are still the same number of steps required to get things done," he says.
In fact, Bandla says the next generation of technical consulting engagements are poised to fundamentally change the way work gets done.
"Clients no longer need to experience bulky reporting and analysis to make time-sensitive and flexible vendor selections. Instead, imagine if clients could have a conversation with its ERP to carry out this process."
Imagine clients having a conversation with its ERP to make time sensitive, flexible vendor selections – Jag Bandla, Deloitte
Launched in March, the AIOPS.D service focusses on helping clients deploy intelligent, AI-based applications that autonomously execute core processes across critical business functions. Bandla describes it as "a next generation of RPA, combining AI/ML frameworks referenced above to help clients make real-time decisions."
"Market signals from Deloitte clients show robust demand at the intersection of 'operate' and 'autonomous technology,' says Bandla. "Clients are asking Deloitte to bring technologies to serve as RPA next-gen while simplifying the process, and concurrently expressing interest in outsourcing the process to us."
Consultancies in 'a unique position'
So given the rapid acceleration in transformation projects we've seen in recent years, it is interesting to consider the next iteration of changes for the Big Four.
According to Dickens, the pace of transformation is only likely to increase, especially as complexity shifts and Line of Business executives become more comfortable with no-code tools and process orchestration software from the likes of ServiceNow.
"The challenge will be ensuring that data, and the insights from that data, keeps pace, and the complexity of data silos is collapsed," he explains. "While Line Of Business execs can take the lead, this leaves a lot in the hands of the underlying cloud providers."
A potential shift of power to the cloud providers will see them with a stronger hold over IT than ever before – which could cause issues for consultancy firms.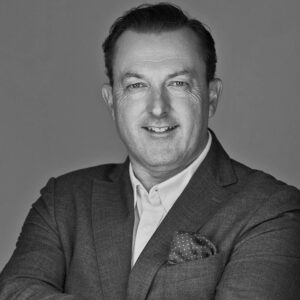 While LoB execs can take the lead, this leaves a lot

in the hands of the underlying cloud providers –

Steven Dickens, Futurum Research
"The Big Four will be uncomfortable with this dynamic as they currently control the C-Suite and bring in vendors piecemeal," agrees Dickens.
Ultimately, says Laclau, a focus on value when making decisions will reduce customisation and an increased focus on the 'human' element will have to become the norm for future transformation endeavours.
"Increasingly, clients with a value-based approach will use the processes made available from the standard ERP. This act requires meaningful change and works in line with creating strong change management.
"However, studies consistently show that only 10-30 percent of transformation projects succeed, and success is elusive. Global consultancy firms are in a unique position here as a sector because they have the knowledge and expertise to value people while simultaneously delivering innovation at scale – something that organisations need to consider when putting their transformation framework in place."
It's a cliché to say that the only constant is change, of course. But the ongoing transformation efforts of organisations do demand and require partners with the right skills to help them navigate those changes. The Big Four clearly recognise this and are evolving their own businesses in response in no small terms.