Even after a worldwide pandemic, there remain countless events and conferences in the ERP space. These names in the B2B live arena vary in size, stature and age; Oracle5 Live is amongst the newest names of the lot, coming back for only its second iteration this month in London.
Designed for the Oracle E-Business Suite (EBS) ecosystem, the event is the brainchild of independent Oracle partners ARCivate, Claremont, Fudge Learn, Innovate Tax and SplashBI. This year Oracle5 Live was staged in London's County Hall, a Westminster venue with some shall we say interesting sculptures on its ground floor (the ones of a big smiley cat and a weeping statue certainly caught the eye of ERP Today).
Of course, the hundred-plus attendees of Oracle5 Live weren't there for the modern art, they were there for the keynotes and sessions organized for the day. The opening keynote came from founder of DLA Ignite, Timothy Hughes. Hughes had a spot on LinkedIn's list of the top eight sales experts to follow in 2021, and his keynote was a reminder for attendees to liven  up their LinkedIn profiles. One slide asked Why is your profile so dull and incomplete? I'm sure I wasn't the only one in attendance who felt "seen" that morning.
After the keynotes came the breakout sessions, with Oracle and others on hand to share their wisdom in Westminster. Highlights included Nadia Bendjedou, Oracle's VP, product strategy for Oracle EBS (pictured below), who informed delegates on making better decisions, reducing costs and increasing performance within their suite.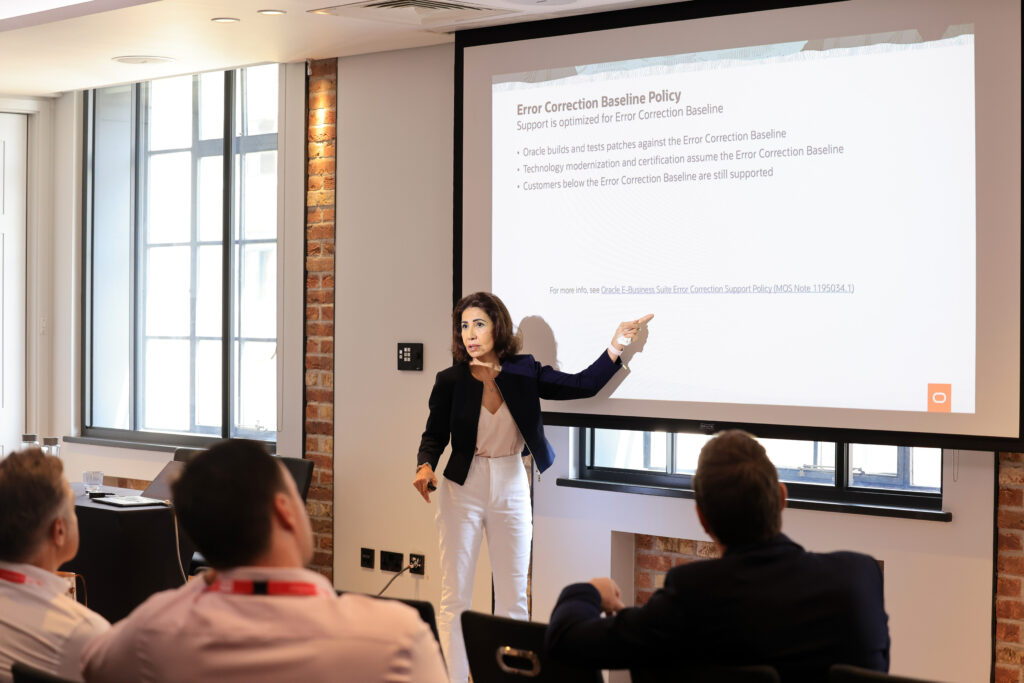 Matthew Prior meanwhile, operating director for AMOSCA Limited, discussed what exactly enterprise performance management (EPM) adds to ERP. While Dominic Regan, Oracle's senior director EMEA – logistics applications, gave a talk on another 'E'-fronted acronym in the form of ESG.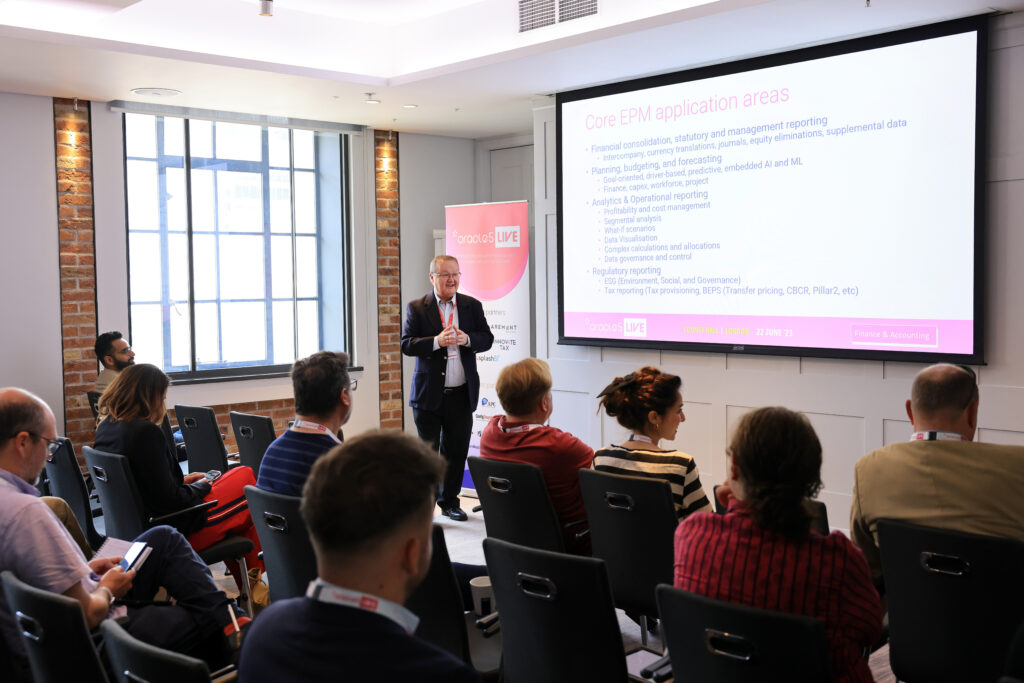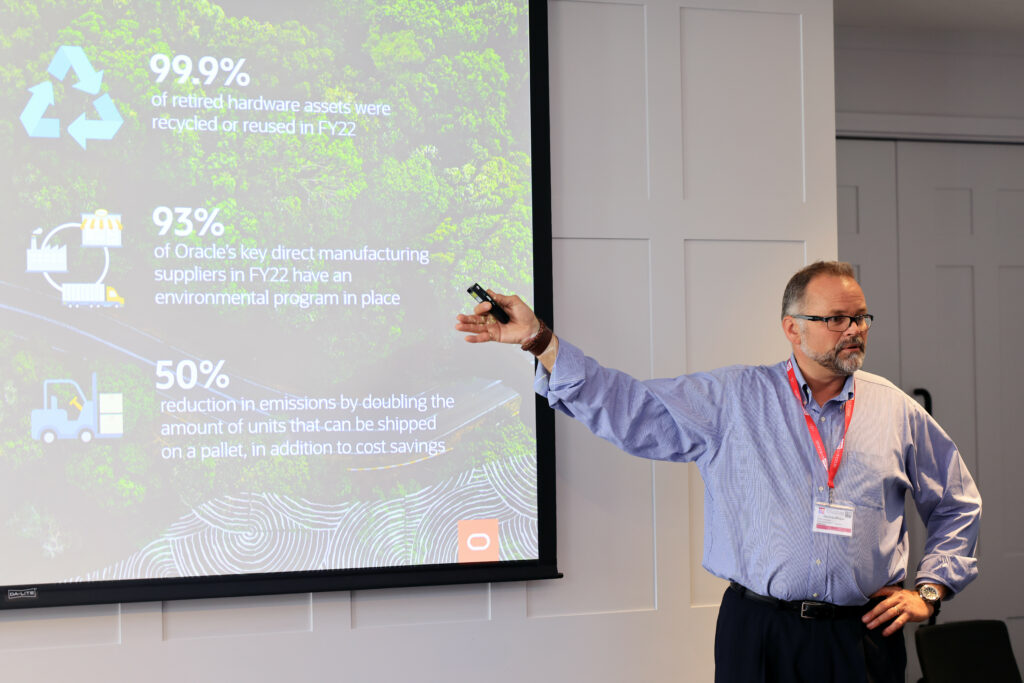 Jacqueline Ryan, sales director SaaS (UK&I), Oracle, gave another standout session, decluttering the mystique around low-code alongside 4i Apps Solutions CEO Ganesh Jambulingam. Their session told of a "Bridge-the-Gap" approach simplifying complex customer requirements as an extension to ERP using low code and mobile apps, streamlining business processes and giving better control, visibility, audibility and insights.
Exhibitors at the event meanwhile included Avalara, Hitachi Ventara, Enignatics and more, with customer success stories from the likes of SE Trains and Travis Perkins.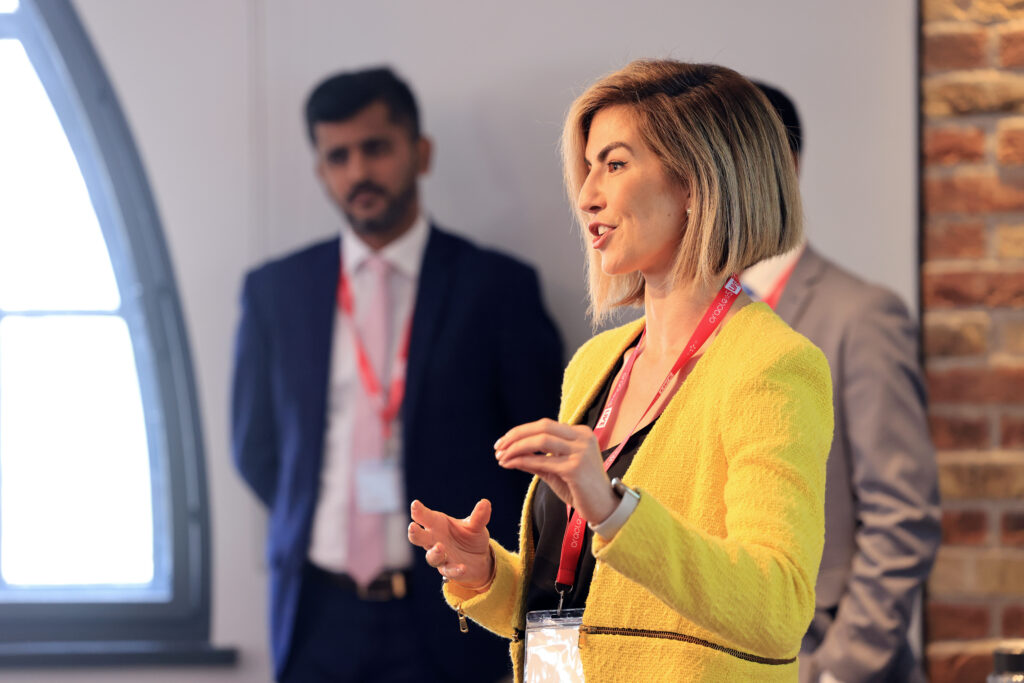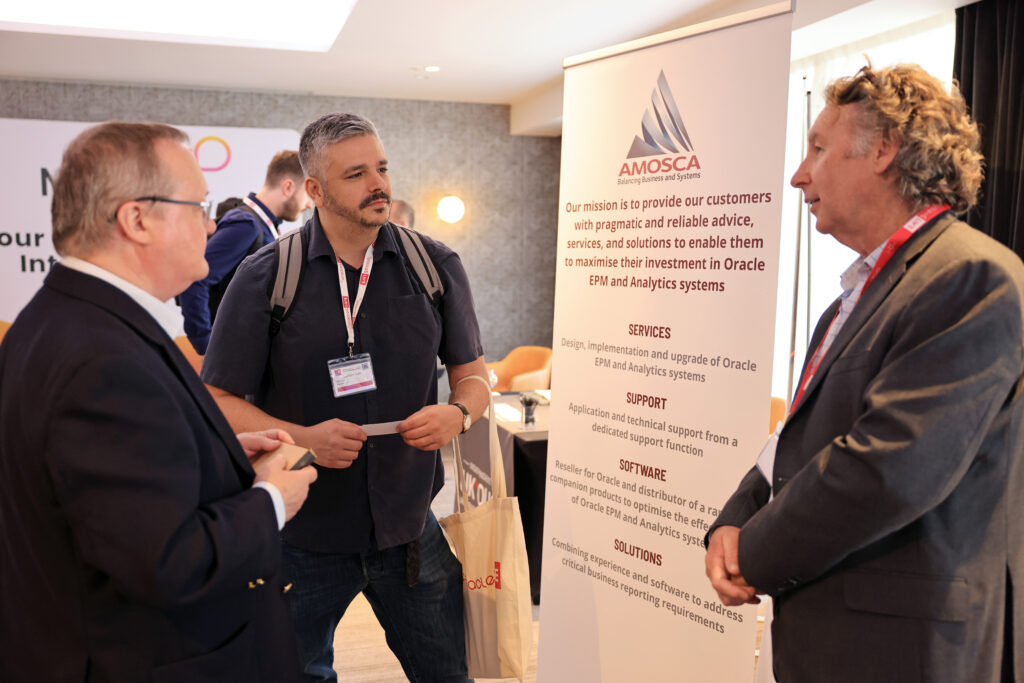 The day ended with a panel discussion between the five partners behind Oracle5 Live, as helmed by SplashBI's country head, UK & EMEA, Graham Spicer.  Their guest this year was Jason Bowers, business development director at Oracle. It was another lively session with Spicer doing a fine job of presenting; the SplashBI exec was on MC duties for the day and did so with humor and genuine insight into the EBS ecosystem.
With another well-held event to its name, expect Oracle5 Live to return in 2024 and once again put its stamp on the map for Oracle networking in UK&I.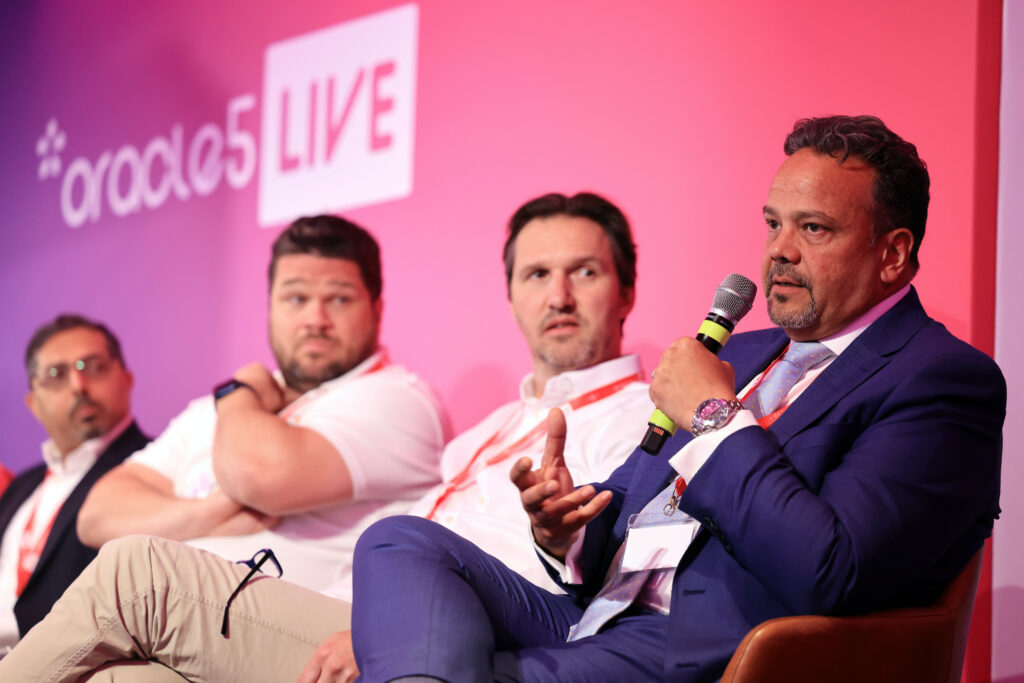 All photos by Ollie Dixon.