Software vendors are leveraging their expertise to help customers, employees and the community overcome COVID-19 challenges
The way in which companies conduct themselves during the COVID-19 crisis has come under intense scrutiny. As we have already seen, companies that fail to support both their customers and staff during this period are likely to be judged harshly – and publicly – and could incur financial and reputational damage from which it will be difficult to recover.
However, it seems most technology firms are leveraging their expertise to help solve some of the greatest challenges posed by COVID-19 and provide some stability to their customers, partners, employees – and in some cases, the general public – during this period of massive uncertainty.
"During COVID-19, most ERP vendors are highlighting business continuity plans, commitment to customer support and partnership, or offers of free software or services," said Liz Herbert, VP and principal analyst, Forrester Research.
Getting close (metaphorically) to customers
One of the biggest initial challenges is ensuring customers are equipped to work remotely during lockdown and vendors have been quick to deploy products or offer them free-of-charge to enable this.
Microsoft has turned out an app that allows businesses and employees to communicate during the crisis. In the public sector, it is making Teams available free of charge to NHS staff and is providing free support for education customers moving to remote learning.
Elsewhere, SAP has made its Qualtrics Remote Work Pulse experience management platform free to use, with 7,600 customers now using the software globally.
SAP has also rolled out offerings to help customers address sourcing challenges and business travel disruption, as well as manage COVID-19 supply chain disruption. Using SAP Digital Supply Chain, SAP Ariba and Qualtrics solutions, the firm said companies can identify and address potential supply chain disruptions before they occur, identify alternative sources of supply and help move goods efficiently and cost effectively.
Alongside practical support, Mike Ettling, CEO, Unit4 has pointed out the need to stay as close as possible to the customer during this time.
He said: "We're aware of how important it is for us and our customers to engage our people and ensure their wellness during the pandemic. We've been using our own talent enablement tool to measure and promote engagement, continuous feedback and continuous performance. How you engage your people when they're working from home is crucially important. We've extended this tool to our customers for free for the next six months and are hoping it will help them drive engagement in a meaningful way."
Similarly, Sage has launched a support tool to help businesses understand which of the government schemes they are likely to be eligible for and guidance on how to access them. It is also hosting a range of webinars on topics such as how to 'Work from Home with Payroll', as well as a sentiment tracker to provide insight to understand how it can direct its support.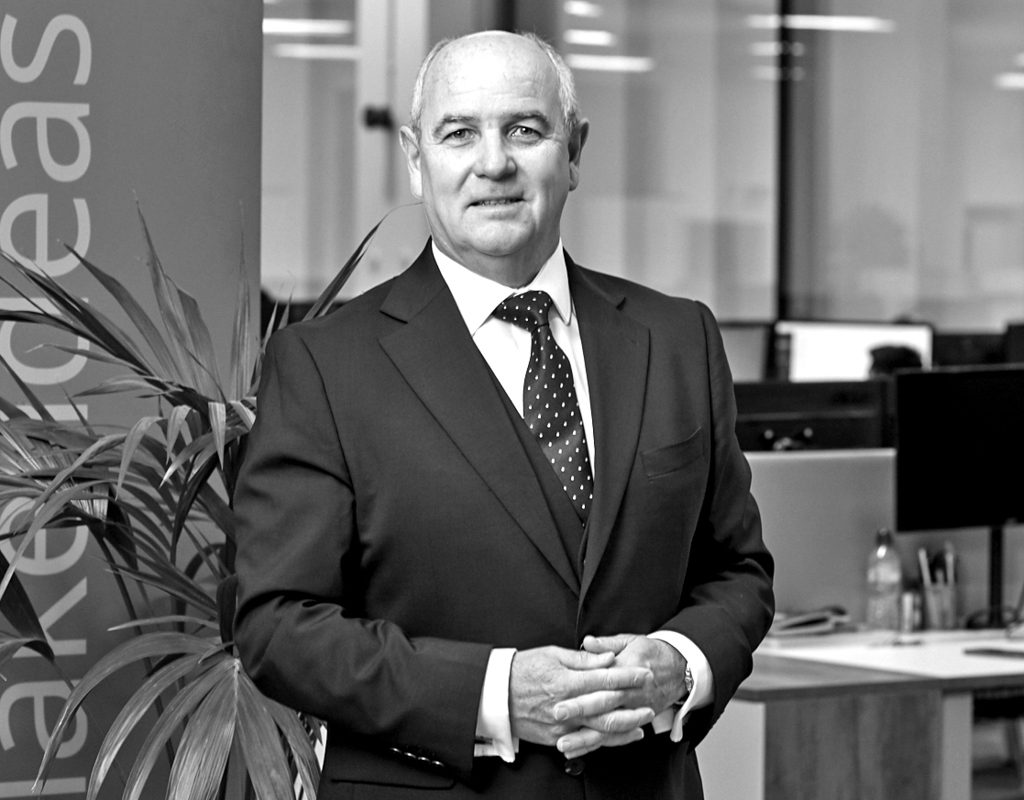 Enabling innovation
It also falls on tech vendors and suppliers to help customers find a balance between keeping the lights on and maintaining innovation. According to figures from Sage, small and medium-sized businesses are expecting COVID-19 to affect their revenue by almost a quarter. Businesses therefore need to be in a strong position for growth and be ready to continue their digital transformation efforts when they emerge from current restrictions.
"Survival will depend on maintaining cash flows and income while continuing to be innovative with technology," noted Chris Ganly, senior research director at Gartner, in advice issued to CIOs. "Enterprises that fail to act may not survive this disruption or will have their subsequent recovery delayed."
Alan Laing, managing director at IFS said while some customers are waiting to see how the crisis unfolds, others are using this time while other work is on hold to modernise their systems.
"What customers are looking for has changed: two months ago it was, 'help me be more efficient and help me grow.' But now, the increased focus on business resilience has resulted in requests to, 'help me build robustness into my business and arm me with tools that flex in these uncertain times.' And, yes, there is still, 'help me be more efficient and help me grow,'" he said.
In 2019 IFS introduced digital business value assessments to help develop investment cases to achieve customers' business outcomes. With on-site assessments or face-to-face interviews now impossible, IFS has created a digital version of the assessments.
Laing said: "We created a digital business value assessment tool based on our own software. With it, we can analyse a customer's business and processes to find efficiency opportunities, cost reductions and potential areas to move to best-in-class processes, all in a shortened timeframe and through digital and remote interaction."
Employee wellbeing
Meanwhile, the way in which companies treat their employees during the COVID-19 crisis has also become a hotly-debated topic – no-one wants to be known as the Wetherspoons of the software industry.
But at the same time, it has been an opportunity for organisations to demonstrate empathy and compassion for their workers during this stressful period. Workday, for instance, has implemented a series of measures to help its employees including making a one-time payment – the equivalent to two weeks' pay – for most employees to help accommodate any unforeseen costs. It is also expanding its Care.com benefit from 10 to 15 days to help pay for back-up childcare providers and extended paid sick leave policy for any employee who becomes infected with COVID-19.
In addition to its existing mental health and wellbeing programme, Advanced is offering free access to an employee assistance programme offering all 2,500 of its employees advice and support around financial matters, personal matters and mental health. The company has also pledged to pay all staff for their time in isolation whether sick or at risk but unable to work from home – even those who fall outside of the sick pay policy.
Advanced CEO, Gordon Wilson, said: "We believe that we have a duty to care for our employees now, as during the recovery from this epidemic we will be relying on them to accelerate back to business as usual."
The greater good
Beyond the boundaries of helping customers and employees, many software firms are mobilising their technology and their position for the good of the greater community.
Phil Lewis, VP, solution consulting, EMEA at Infor said the vendor is bringing "the full weight of its own technology to bear on the challenges of the pandemic."
This includes developing a dashboard that cross references the outbreak data from Johns Hopkins University Center for Systems Science and Engineering with its own data from its supply chain platform, Infor Nexus. Using its business intelligence and business analytics software Infor Birst on top of this, Lewis said the company has already begun to see patterns in the possible recovery of the global supply chain.
"This will position our customers incredibly well for when business – particularly global business – begins to move into the full swing of recovery. There can be little doubt that we will not be returning to 'how things used to be' so for Infor, it is all about a demonstration of agility and embracing new options in supporting staff and customers."
Meanwhile, EY, SAP and Qualtrics are teaming up to supply services and solutions to meet the urgent needs of governments globally. They are providing resources to help pre-screen and route potential COVID-19 patients, support healthcare workers, and manage the flow of information and resources to individuals.
Jens Amail, managing director, SAP UK&I, said: "In recent years, we have invested a great deal in crisis preparedness and with our numerous COVID-19 initiatives we are doing everything we can to support our employees, customers and communities through these uncertain times. With the business continuity plans we have in place for a crisis like this, our business, support and cloud delivery teams will keep the world running also in unprecedented times."
C-19 Business Pledge
Closer to home, Advanced is working with healthcare providers to expand their service provision to address the increased surge in patients needing advice and care.
Wilson said: "Advanced's technology handles every NHS 111 call in England and we have mobilised fast to help the 111 providers meet demand. Our clinical decision support system is used by many out-of-hours services and ambulance trusts as a secondary triage and so we have updated and delivered to customers updates to accommodate coronavirus – the priority being that calls can be triaged accurately directing valuable NHS resources to the cases most in need, and directing patients to self-care where relevant."
Wilson also revealed that with the cancellation of two large annual staff events, the 200+ booked hotel rooms are being donated to NHS trusts looking to accommodate staff in Birmingham.
Advanced was one of the first companies to sign up to the C-19 Business Pledge. The Pledge's founder, former International Development Secretary, Rt Hon Justine Greening said: "We know many businesses face some incredibly difficult decisions but once they feel able, we are asking them to also focus on the crucial support they can provide for their employees, customers and communities."
Too often, businesses and corporations are portrayed as immense, implacable monoliths, with no interest in people outside of their impact on the bottom line. But this crisis – and the response by many of the leading tech companies – has shown that the business community can value the greater good above profit and productivity. In leveraging their resources and economic power, these organisations have demonstrated that they can be not just a force for growth, but a force for good.