Embridge Consulting has been working successfully with Unit4 since the business was founded in 2009 and became Unit4's first official systems integrator partner within UK&I in 2015. Since then, the partnership has grown from strength to strength. Expanding the partnership to reseller status in 2017 and during 2020 achieving Unit4 Elite Partner status, Embridge Consulting was the first Unit4 partner in UK to achieve this accolade. Unit4 and Embridge Consulting have shared many success stories across our various key industries from Not for Profit, Professional Services and more recently are leading the way within the public sector.
We sat down with Emma O'Brien, CEO at Embridge Consulting to discuss what the partnership means to her and how we work together to meet the needs and challenges of our mutual customers.
Can you tell us a bit about Embridge?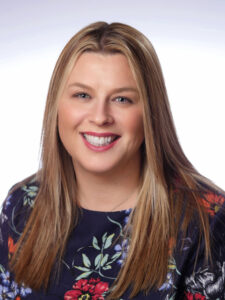 Embridge Consulting was founded in 2009 as an independent digital transformation consultancy, born from a need to help businesses adopt technology that will transform the way they work and to drive tangible business benefits and modern ways of working. Embridge is a perfect boutique alternative to support UK-based mid-tier businesses and can provide a more personal and tailored customer experience compared to other, more traditional global systems integrators.
We are Unit4's go-to implementation partner for all things public sector in the UK. This has been a testament to how well our combined teams have been able to come together to deliver great outcomes for our customers.
Respected for our expertise in ERP, we also provide strategic advice on a comprehensive range of services and technology solutions that improve the people experience beyond ERP. We work with clients across multiple sectors to understand, design and deliver pragmatic change programmes leveraging modern technology and approaches to digital adoption. We have invested heavily in recruiting staff that really understand the industries we operate in and support our clients with robust business change programmes, using our proven business, project, and technical skills.  Our teams are passionate about challenging the status quo, thinking of new ways to achieve great results and ensuring we continue to exceed our clients' expectations.  In summary, we love what we do and that delivers great results for our clients.
Why do you think our partnership has endured for all these years?
This is a great question! I think firstly it has to be recognised that Unit4 has a great product portfolio. Many of our team have been working with the Unit4 products for many years, myself included. I first came across what was Agresso back in the late 90s and have continued to be delighted by the developments Unit4 has made in further enhancing the functionality and pushing the boundaries with the latest technology available. We believe in the product and the value this has to offer our clients and genuinely believe it is a great proposition for our target markets.
We are committed to working with the best technology providers and we strongly believe in the future of Unit4's products and are genuinely excited to be part of the journey.
Secondly it is the people. Unit4 shares many of the same core values as we do and as a result this supports a very successful partnership.  Embridge Consulting have a real family ethos. We provide an environment that supports and nurtures the development of our staff, we work hard but celebrate success too, we value work life balance and take pride in our customer success. Many organisations claim to do all these things but do they really?  Our team quite often is an extension of the Unit4 team and vice versa. This makes our partnership very special.  Our clients not only receive the benefits of an expert independent SI and the broad range of services we can offer but the commitment of the technology vendor as part of the deal. We receive feedback regularly from new clients that the partnership and the collaborative nature in the way we work is often a key reason for selecting Embridge and Unit4.
Our teams really gel, both on a professional and personal level and this is something that has been developed over many years.
What changes have you seen working with Unit4 during your 6-year partnership?
Unit4 has continued to grow, evolve, and position itself as a market leader. However, the biggest change I feel has been since Mike Ettling was appointed as CEO in 2019. The solution focus, the market focus, the messaging, and the development and adoption of cloud-based technology has accelerated to the point that Unit4 is a real force to be reckoned with.  We are regularly competing against other Tier 1 vendors with larger customers but still have the agility to respond to the slightly smaller customers with an amazing value proposition. This has been possible due to the agility of the product coupled with the refinement we have made collaboratively with Unit4 in how we implement their solutions.
We have also witnessed significant investment in their people. How they look after their staff and how they create and deliver a people-first experience. We have already mentioned how this aligns with the Embridge values and why our partnership is a great partnership.
From a partner perspective we now have a significant opportunity with the launch of the global partner ecosystem under the leadership of Beata Wright. The partner model has matured significantly and is a completely different experience to what it was say five years ago. Beata and her team are doing an amazing job in how they communicate, onboard, and enable partners to be the best they can be. The support, the opportunities with programmes such as the Partner Development Programme and more recently collaborating with Unit4 and our clients in becoming early adopters of ERPx. These are all very exciting initiatives that are driving Unit4 to become a partner first organisation which will only lead to accelerated sales and success for the company and the partner community.
Tell us a bit about joint success and how we have seen traction in the public sector?
Over the last few years, we've seen significant successes in UK Public Sector. We welcomed eight joint, new customers during 2020. Surrey County Council, North Lincolnshire Council, North East Lincolnshire Council, Cherwell District Council, Social Work England, North West Leicestershire District Council, Charity Commission & Basingstoke & Deane Borough Council.
One thing they all had in common was the adoption of the Unit4 Public Sector Model which Embridge Consulting were responsible for the initial development of. Our collaboration to deliver a pre-built, out of the box model based on best practice processes and modern ways of working specifically for UK Public Sector organisations, was a key driver for all of these organisations choosing Embridge and Unit4.  Providing a catalyst for UK Public Sector organisations to adopt technology whilst fast tracking change quickly and cost effectively is now a reality for all new clients that choose us. This has been realised following a number of years development and we are now seeing our many organisations reaping the benefits of this. With ERP implementation timeframes happening in as little as 5-6 months, and of course with all implementations being delivered remotely as well this is an incredible achievement. Our team delivered five successful ERP go-lives in April 2021 as a result of this approach and we are really enjoying seeing the transformations we are supporting our clients with and the benefits these are delivering.
We will continue to work collaboratively with Unit4 to further enhance our model, whilst embracing the latest functionality that they are working to deliver as part of their product roadmap and 2021 is already seeing some exciting opportunities for us both to continue the momentum we have now started.
How do you see us working together to ensure that mutual customers' needs are met? Or how do you see our partnership over the next few years?
The Unit4 partnership will continue to be pivotal as part of our overarching value proposition for our clients. We will continue to work closely with them to ensure our clients' needs are being met and we support the development of the industry models and the R&D plans where needed.
Our biggest focus right now is supporting the early adopters we have identified who are now in the process of planning and implementing ERPx. This is an exciting point in the Unit4 journey, and the Embridge Consulting team is so excited to be at the forefront of this significant milestone. We will continue to develop our products and services to ensure we complement the standard functionality that will be available via ERPx and we will continue to support Unit4 and our clients in getting the best from their technology investment through continuous improvement. Technology is changing at pace and our market-leading Managed Services team is ready to ensure we support and guide our clients to make the most from their ERP investment.
Our product development team will be working with a variety of clients to gain continuous feedback as to how we can develop apps and products that will complement the standard ERPx solution and deliver value add wherever possible.
We will continue our momentum in attracting and welcoming new clients to the Embridge & Unit4 family and are now actively working to repeat the successes we are seeing in Public Sector across other sectors such as Not for Profit and Professional Services. We will continue to be a fundamental part of the future global partner ecosystem, enjoying the benefits we can bring to our clients as an Elite and well-respected partner of Unit4.
An interview between Unit4 Communications and Embridge Consulting.