Oracle has been on a journey of self-reflection over the last few years. The once brash and spiky vendor has reinvented itself with a new customer-centric narrative, a modernised partner network and a portfolio of products that has escalated it to the undisputed position as the world's leading cloud ERP vendor.
Paul Esherwood talks to Peter Russo, vice president and head of ERP marketing, to find out how SaaS has been the catalyst for cultural change at Big Red.
Oracle's dominance in the database market has gone undisputed for decades. From introducing the market for SQL (Structured Query Language) to commercialising the multi-processor database, Oracle quickly gained traction as one of the major innovators in Silicon Valley and the authority on all things database.
After winning the database market, Oracle added a new objective in the early 90s: layer on business software to offer a comprehensive suite that matched the depth and breadth of its customers' needs and surpassed any of the current systems on the market, especially when it came to the speed of transacting and accessing corporate data.
While technological prowess and innovation were clear strengths, few would argue that customer intimacy was something that Oracle excelled in. Its reputation was rooted in sales, not service – customers and partners alike recounted a challenging relationship with 'Big Red' but that was set to change with the emergence of SaaS and a new culture within the organisation.
From on-prem ERP challenger to cloud ERP leader
When it came to on-premise enterprise resource planning (ERP), Oracle made numerous acquisitions and investments (such as PeopleSoft, JD Edwards, Hyperion etc.) but consistently mustered a second-place finish to SAP. While this secondary position was at times challenging, it also gave Oracle the freedom, as the challenger, to completely reinvent itself. As the 2000s came to a close, the market direction became clearer. Software-as-a-Service made it so much easier for companies to deploy, use and maintain applications, like salesforce automation, travel and expenses, and recruiting, that it was only a matter of time until SaaS applications for mission-critical applications like financials management and supply-chain management gained mass adoption.
Peter Russo, vice president and head of ERP marketing told me: "With this in mind, Oracle made the bold move over a decade ago to completely re-write its applications as SaaS, harnessing the domain expertise across Oracle e-Business Suite, Peoplesoft and JD Edwards to add a modern set of business capabilities, using a single data model, user experience and cloud infrastructure to more flexibly support all line-of-business challenges. Billions of dollars in research and development investment later, Oracle now enjoys an industry-leading 8,500 customers and scores a 99 percent customer satisfaction rating, according to a recent IDC study, as well as being the clear leader on some of the most respected vendor ratings."
Happy customers: without them, you don't have a chance in SaaS ERP
Unlike prior leadership achievements in Oracle's history, this transformation to SaaS depended on much more than superior technology, perhaps more important was the company's ability to completely rearchitect its organisation and cultural focus to place the customer at the centre of everything it did. 
"With SaaS, if you don't have extremely happy customers, you won't be successful. This is a big change from the on-premise ERP era where customer loyalty was measured in decades. If customers aren't getting the support, performance and innovation for their business, they will leave you", said Russo.
To further underline Oracle's commitment to SaaS and the strength of its offering, Oracle itself runs Oracle for its own mission critical operations. Finance, IT, planning and other departments use the same Oracle Fusion Cloud ERP solution as its customers. 
"We happen to have incredibly high standards for security, flexibility, performance and innovation, so we can inherently emphasise with our customers and have a vested interest in providing the best cloud ERP solution possible," said Russo. "One example is our ability to close the books every quarter in under 10 days, which is faster than any other S&P 500 company. This is a best practice that we openly share with our customers through our Oracle@Oracle program, in addition to Oracle Cloud Customer Connect, our online community where we now source more than 50 percent of our quarterly enhancements directly from customers."
Along with a completely new cloud-native ERP solution, Oracle leaned heavily into becoming a service provider that operates around customer success. This comes through every element of the customer experience, from selection, to onboarding and the ongoing maintenance and enhancement of the solution. This includes setting customers up with a dedicated customer implementation manager that can effectively support deployment, and a customer success manager who ensures they achieve their desired business goals and take advantage of the latest innovations and enhancements that Oracle delivers every 90 days.
"In many ways, we consider our customers to be our advisors and look to them to help us drive the next wave of capabilities that we invest in", said Russo. "This type of symbiotic partnership is now woven into the fabric of Oracle and allows us to evolve and serve customers in the best ways possible."
Staying ahead of the pack with continuous innovation
In today's hypercompetitive marketplace where speed is at a premium, customers are constantly looking for ways to accelerate innovation. This is why every 90 days, Oracle Fusion Cloud ERP customers gain immediate access to the latest product updates. This steady stream of innovation gives them an edge against their competition in fast-paced markets. 
It's important to note, these innovations are much more than simple technical upgrades. Updates are designed to provide tangible advantages for its customers and allow them to adopt AI seamlessly and benefit from these upgrades immediately. As a result, customers have these AI technologies at their disposal and can forgo expensive and time-consuming DIY projects. 
Russo continued: "We deliver continuous innovation to our customers through quarterly enhancements to our solutions. This allows customers to reap the benefits of these advanced technologies in real-time. Take invoice matching, which is historically a tedious and laborious process for businesses. When we first rolled out this update, it had an accuracy of 70 percent, which was an impressive reduction of manual labour several years ago. After two rounds of further updates, it broke through to a 90 percent accuracy rate thanks to all of the data we could process to help refine the intelligent document recognition technology. Today, invoice matching has 95 percent accuracy and next up we are looking at automating out exception handling."
This is a critical example of how continuous innovation allows for the seamless introduction of advanced technologies to be applied directly into processes, and that over time only get better. Compare that to an on-premise ERP solution, where even if its hosted, will stay the same until your next upgrade in several years. The question becomes, how long can you afford to wait?
"Whether it's automating the harmonisation of financial data across heterogenous ERP systems, closing the books faster, or using machine learning to continuously predict cash liquidity and other vital signs for your business, there's a much better way to run your business now", commented Russo. "I am always astonished at the amount of manual, boring, low-value activities that highly talented finance departments are saddled with simply because their organisation hasn't invested in their future. SaaS ERP like Oracle Cloud ERP will not only dramatically automate processes and drive business insights, it will unleash a wave of underutilised talent within your organisation. You put those two elements together, and you've got an organisation ready to do big things. I think there's no better example of this then the innovators shaking up their respective industries who trust Oracle Cloud ERP." 
Collaboraton and customer advocacy
Oracle's new customer-friendly culture coupled with a reorganisation of how its sales team operate and a revamp of its partner network, has led to much closer collaboration between customer, partner and vendor. Oracle's sales teams are now vertically focussed meaning it is able to bring specific domain expertise to every new opportunity while the modernised Oracle Partner Network has placed a new emphasis on customer centricity.
Javier Torres, the exec responsible for Oracle partners in EMEA, said "We modernised our partner networks in 2020 and it has the customer at the centre. We realised that in the new era of cloud and SaaS models, we had to put the customer at the centre of it all. We took customer feedback into consideration and realised we needed a modular approach about following the customer journey. We support partners who build solutions and build IP that solves customer problems; we also support partners who sell those solutions. And then also we support partners who provide services either to implement or to manage, operate and optimise those solutions. During the entire journey we will ask for customer feedback and look forward to getting it."
Let's take a look at some specific examples to see how Oracle, its partners and customers are bringing this together:
Block
In August 2021 Block acquired Afterpay, bringing together two of the fastest growing global fintech companies. Block was tasked with rolling out new products at the pace of a startup but the scale of a public company and required an IT system designed for flexibility. Block turned to Oracle Fusion Cloud ERP to support its ongoing growth – both in terms of its product portfolio and geographic coverage. 
Today, Block can confidently launch and track new products, like crypto trading, and monitor their performance immediately to ensure each product is meeting profitability and other success metrics. They have the data and decision-making speed to enter new markets and have a complete view of their business. As a result, all Block employees from around the world are working from a single source of truth. Strategic and scenario planning activities have accelerated and Block is now positioned to emerge from the pandemic even stronger. 
Chipotle
When the pandemic forced lockdowns in March 2020, Chipotle joined other restaurants in quickly shifting from in-person service to online ordering, curbside pickup, and third-party delivery. 
This swift rise in charges from a wide range of food delivery services was one area where automated
account reconciliation saved staff time -and saved the company money. A key component of Chipotle's brand is sourcing fresh ingredients, and with the pandemic this became increasingly difficult. With the assistance of Oracle Fusion Supply Chain & Manufacturing (SCM), Chipotle was able to work with local farmers to continue to source ingredients and minimise shortages. When Chipotle moved to Oracle Fusion Cloud ERP, the restaurant chain gained clearer views across financial systems, leading to improved demand forecasting and inventory control. Now, Chipotle enjoys strong growth – without compromising its mission of serving real food sourced from sustainable farms. Moving to Oracle Cloud Applications helped Chipotle manage surging digital growth, all while staying true to its brand values.
TTX
TTX Company is a provider of railcars and freight car management services to the North American rail industry. While TTX is privately owned, most of the railroads that own it are public companies, so TTX's financial reporting needs to be compliant with Sarbanes-Oxley requirements. The company was running its financials on an on-premise SAP ERP system, which resulted in a ton of manual effort and maintenance. This patchwork of systems made it nearly impossible to adapt to change and innovate.
TTX went live on Oracle Cloud in January of 2020 and consolidated 14 different systems onto one integrated platform. They streamlined reporting metrics and now have the data and analytics to better control inventory and reduce costs. With Oracle Integration connecting the TTX SaaS and on-premise systems, the company can tap new innovations that provide savings and benefits for their owners.
Ocado Group
As a pioneer in online grocery shopping in the UK, Ocado group is rapidly scaling its operations and helping its customers meet rapidly changing demands. Ocado wanted to further optimize its core business processes and partnered with Oracle Cloud ERP.
Oracle Cloud ERP helps Ocado's
financial team to automate and centralise key business functions including financials, project management and associated supply chains. By consolidating existing systems, automating manual processes, and enhancing reporting, Oracle Cloud ERP helps Ocado's financial team stay ahead of changing market demands and provides real-time visibility into key business metrics.
A new Oracle for a new era of ERP
Oracle's position as the number one cloud ERP vendor is undisputed. It has more cloud ERP customers than any other vendor, its products have had a decade to mature, and most analysts and vendor rankings rate them as the market leader. Oracle's 'time served' as the challenger to SAP in the on-premise ERP market has led to the birth of a new Oracle. It is less brash, more customer focussed and easier to deal with. The over-arching message is softer and less combative: even Mr Ellison – co-founder and CTO – is projecting a new narrative that is winning over customers and the markets. During the last 18 months, Oracle has seen its market cap rocket and is now valued at nearly $100bn more than its old rival – SAP. The number of customer wins against incumbent vendors continues to impress as many are turning to the kind of integrated solution that Oracle offers – apps, database and infrastructure from a single vendor – delivered in the cloud.
Russo concluded by telling me: "The future of cloud ERP is nothing short of exciting. In a service-oriented world, organisations are being asked to continuously deliver exceptional experiences and stay ahead of ever-changing expectations. This is exactly what we're doing at Oracle. With more and more businesses seeing cloud ERP as the most cost-effective, flexible, and fastest way to support their business, Oracle is well positioned for this new wave of growth and is committed to being a trusted advisor to our customers."   
When it came to on-premise ERP, Oracle made numerous acquisitions and investments but consistently mustered a second-place finish to SAP
Unlike prior achievements, the transformation to SaaS depended on much more than superior technology, perhaps more important was the company's ability to completely rearchitect its organisation and cultural focus
Understanding Oracle's move
 

to vertically-focussed sales teams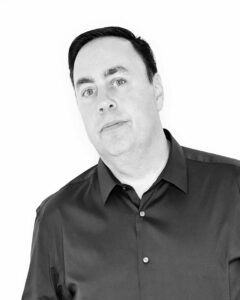 By Andy Bird
As the third largest software company in the world, Oracle is many things to many people. Their technologies, applications and cloud provide solutions to a wide range of business and technology challenges. Oracle Cloud applications – such as enterprise resource planning (ERP), human capital management (HCM), supply chain execution and enterprise performance management (EPM) – are designed for a wide range of industries, ensuring standard functionality can be adopted widely and enabling Oracle's significant research and development efforts to satisfy a larger number of customers. Oracle solutions deliver the vast majority of business requirements, but this has sometimes led to Oracle being perceived as useful only for these generalised, universal requirements.
A new direction for Oracle 
At the turn of Oracle's financial year in June, they restructured a large number of their sales teams to be more industry-focussed. This has implications for Oracle, for partners and for customers. 
Of course, this shift is designed to improve Oracle's win rate and competitiveness. But it also means the customer can spend more time evaluating the software as it applies to their business and less time being told about features and messaging points that may not be relevant or in the correct industry context. And once the project is handed over to a services partner, vertical focus benefits the customer again because of fewer gaps in the scope, fewer unpleasant surprises and a better end-to-end experience across the sales cycle, project lifecycle and customer lifecycle.
Vertical partners 
Due to these changes, Oracle and its partners must prioritise industry depth and specialisation in hiring of customer-facing consulting staff. Schooling up and educating Oracle's existing staff on verticals they are assigned to will be another challenge and, in this regard, partners with deep vertical skill sets can make themselves even stronger resources for Oracle. A systems integrator or services partner may need to redouble its efforts to develop deep vertical content to help educate their Oracle counterparts and by extension help Oracle sales reps communicate a vertical message to the market.
Vertical industry specialisation must also come in the form of products. Partners will increasingly benefit from offering not just services but independent software vendor (ISV) products that extend Oracle Cloud Applications into processes too specialised for Oracle to include in the core functionality. As a global, horizontal product, Oracle does not include, for instance, pay-when paid functionality to help construction contractors pass payments on to subcontractors or functionality for Her Majesty's Revenue and Customs (HMRC) Construction Industry Scheme (CIS). CIS requires contractors in the United Kingdom to submit information on subcontractors, calculate deductions from subcontractor payments, validate records against HMRC data and submit mandated reports. A systems integrator with deep industry experience might develop an ISV solution to meet these vertical/regional needs.
Everybody wins 
With a vertical approach, Oracle will be able to win more customers, including those that otherwise may have opted for a vertical software solution that would ultimately constrain their growth. Oracle has made the right move with this restructuring of their sales and solutions teams, and partners now need to focus on how they can sweeten the vertical industry proposition.