In our last cover story, ERP Today traveled ten years into the future. For this voyage, we sink 20 meters below the sea surface and beyond with Blue Marine Foundation, the winners of Transformation Project of the Year at the ERP Today Awards 2023.
For our judges, its project with integrator City Dynamics was proof that while stargazing is an easy habit to fall into when it comes to tech, sometimes the best stories of transformation are happening "down to Earth", as it were. Such stories are happening very much in the here and now, with real-time consequences for everyone on our embattled planet.
Headquartered in London, UK, and founded in 2010, Blue Marine Foundation is a marine conservation organization dedicated to staving off climate change by preserving our oceans. The charity does this on a global scale by securing and restoring marine reserves and habitats, alongside developing models of sustainable fishing. The importance of this can't be understated – healthy oceans absorb ever-increasing CO2 emissions, acting very much as "carbon sinks" for the planet.
With the recent rise in endangered marine life decreasing the ocean's capacity for such carbon sponging, we are losing critical aid for de-escalating the climate crisis. With a lack of action in general amongst our world leaders, this means a greater existential need for bodies like Blue Marine, non-profits which rely solely on funding and goodwill. Despite the critical work these charities do, their funds can never be taken for granted, meaning they have to be managed precariously at all times.
Whilst any for-profit can dig out the funds it needs at any time for a pivotal ERP upgrade, many third-sector entities can't entertain such luxuries. This means, more often than not, the work they do for our world often relies on outdated systems which may hamper end results down the line.
With Blue Marine Foundation, ERP Today judges found their story perfectly encapsulates this dilemma, whilst showing the perfect "fix" that comes not just from good implementation of decent software, but also a trusting relationship between client and integrator.
Blue Marine rising
Speaking with Dave Hutton, head of finance for Blue Marine Foundation, ERP Today learns the charity, while predominantly focused on solving destructive methods of fishing, has also made its mark in local empowerment, economics, education and human rights law within ocean preservation.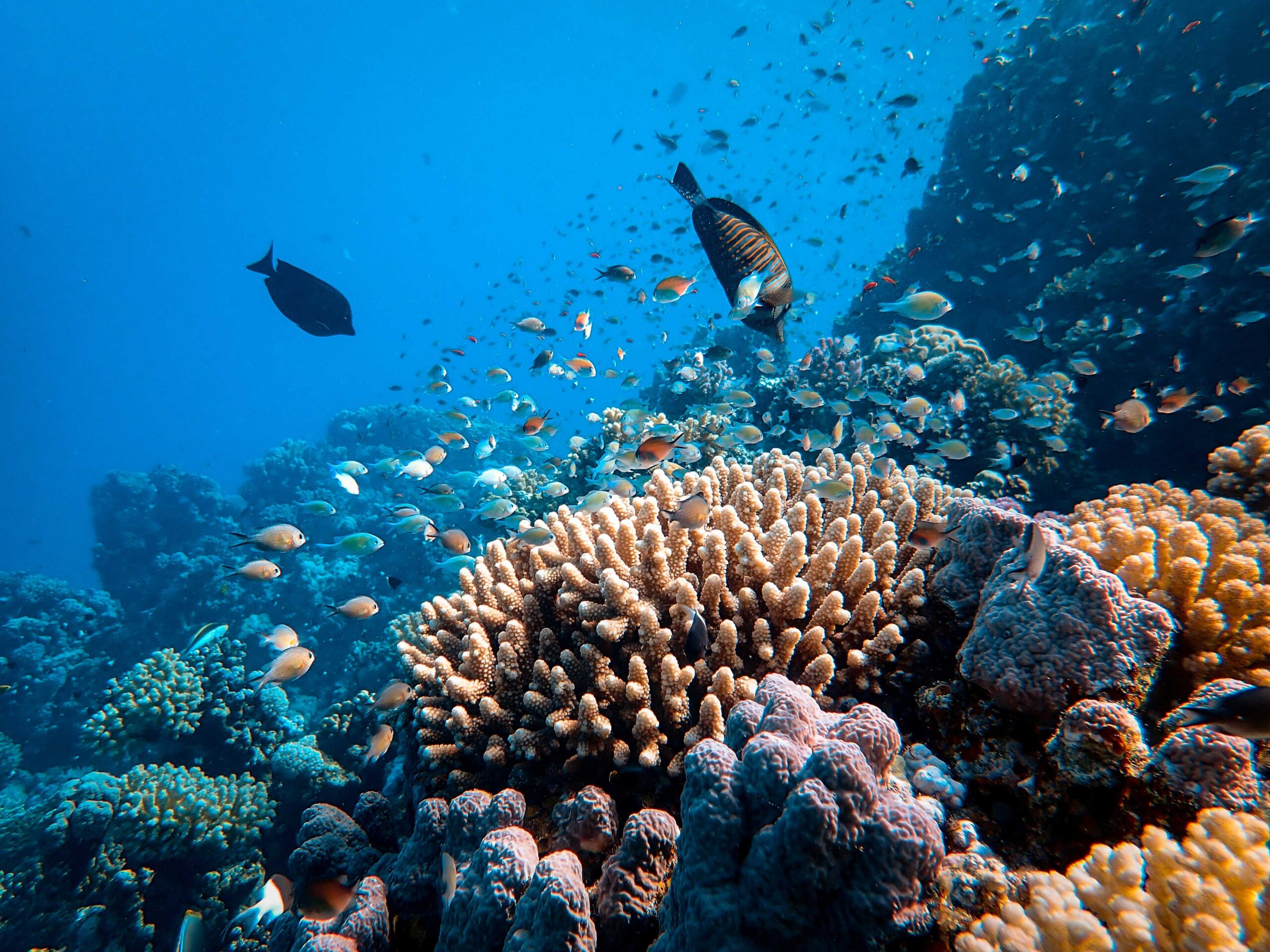 Lynne Smith meanwhile, Blue Marine Foundation's CFO, believes the non-profit has seen more growth than other large marine conservation bodies in the UK, especially in the post-COVID landscape where recession and uncertain futures has seen people, companies and, from either of these camps, potential donors tighten their belts when it comes to money.
In her view, the reason Blue Marine has kept succeeding in the 2020s is down to the measurable impact of its work. If we look to the future once more, Blue Marine's aim is to protect at least 30 percent of the ocean by 2030. But in this year of 2023, not so far long into the decade, it has already secured commitments to protect over four million square kilometers of ocean. Its fundraising team is described by Smith as "lean" as the donors come to Blue Marine, instead of the other way around.
"We keep doing great stuff and achieving things, and that brings the donors in," as Smith says.
Like with any charity, when there are more donors, there is more money, and where there is more money, there is more growth. Growth is key to understanding the needs of Blue Marine and the winning relationship with City Dynamics, the London-based specialist in Microsoft Dynamics 365 which met those needs.
City Dynamics really had a vision and helped with our training hugely as we went on –
Lynne Smith, Blue Marine Foundation
When founded in 2010, Blue Marine Foundation was mainly the vision of marine conservationists Chris Gorell Barnes, Charles Clover and George Duffield. The pair released the acclaimed documentary The End of the Line in 2009, based on Clover's book The End of the Line: How Overfishing Is Changing the World and What We Eat. Both book and film were wake-up calls on the state of our oceans, which, in the case of the book, came almost a good two decades before Netflix's doc in the same vein, Seaspiracy, went viral and gave us all pause for thought on the sorry status quo of our seas.
Success came early for the charity, with 2010 seeing it broker a deal to enable the creation of what was then the largest marine protected area in the world, around the Chagos Archipelago in the Indian Ocean. Such successes began to snowball thanks to more large-scale donations and funding, and, as Hutton tells ERP Today, this translated into expanding operations for the foundation. Within the last five years, the Blue Marine team has grown from 15 employees to almost 60, with around 54 live projects at the time of writing.
Typically, each of these projects would have multiple funders and individual budget lines, with a need for as much of that money as possible to go towards the foundation's objectives rather than being swallowed up by operations. This became a bigger challenge as the foundation expanded with more and more funding from an ever-increasing array of locations worldwide. But the previous ERP system in place, Xero, was an out-of-the-box solution better designed for small businesses.
Perfect for a team of 15, but with Blue Marine bringing in around £8m a year and managing 35-40 projects – and the same number of associated spreadsheets at a given moment – the cracks started to appear.
"We would be in a situation where data would be received by management [with] four, five, six weeks delay," Hutton recollects. "And so comes a question of accuracy, speed and reliability."
The journey from start-up to scale-up, to fully-fledged enterprise is as full of pain points for a charity as with any other growing business. What Blue Marine Foundation needed was an ERP system which could help it handle its oceanwide wealth of data and funds, and a partner to help navigate the rough waves of its digital sea change.
A Dynamic relationship
Looking at various options, Blue Marine Foundation had certain needs when it came to selecting a new system: the reporting had to be powerful enough, and the software customizable enough to handle what Hutton calls "incredibly complex" features, such as staff time recharges matching the spend and time put into individual conservation projects.
They also wanted the "best" they could possibly have, a system powerful enough "with as few people as possible".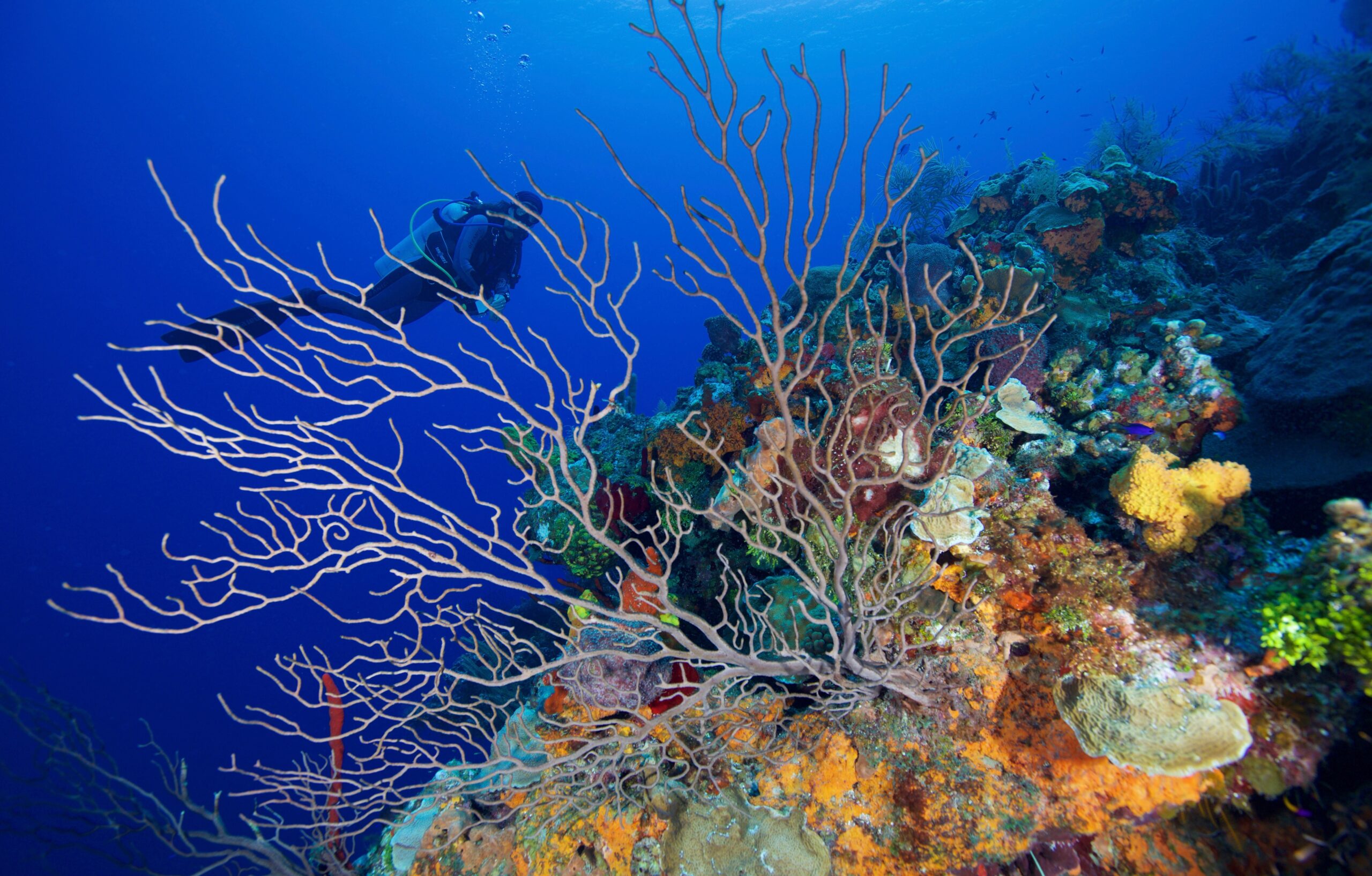 The eventual choice of Microsoft Dynamics 365 Business Central reflected that complexity for Blue Marine, as Hutton admits the software is perhaps more convoluted than rival options. Implementing the solution was 365 specialist City Dynamics, with the project managed by its CEO Haseet Sanghrajka.
The choice of City Dynamics reflected another transformational need for Blue Marine Foundation, not just in the change to becoming a large non-profit, but to stand on its own two feet as a full-blooded enterprise.
"Myself and Lynne come from a commercial, corporate background," Hutton explains. "We both see absolutely no reason that as a charity we can't compete efficiency-wise as the bigger names out there. We weren't overly interested with what other charities had done as we want to be running as a corporate."
In other words, Blue Marine was looking for a partner with more corporate experience than a charity footprint – and thus began an award-winning collaboration.
Speaking with CFO Lynne Smith, we learn more about how the partnership worked with City Dynamics, and how the outcome of that relationship wowed our judges at the ERP Today Awards 2023.
For Smith, City Dynamics CEO Haseet Sanghrajka had a "vision" for Blue Marine, helping the charity to confidently take on additional development in-house with 365 so that evolution could continue following go-live. "They really saw that vision and helped with our training hugely as we went on."
City Dynamics also kept expectations on the ground instead of over promising to its client. According to Hutton, it pushed back on any unrealistic and irrelevant demands.
"We wouldn't want to work with anybody who just said 'yes' or just tried to design the cheapest platform for us. We wanted somebody who's understanding of our true needs, to be incredibly competitive."
Speaking with Sanghrajka, the City Dynamics chief exec was impressed how Blue Marine's finance team had a clear idea on what it wanted to achieve. This helped given the short turnaround needed for the project, with a deadline of the new financial year needed on a contract that was signed on Christmas Eve, 2021.
Operationally, they became us and we became them – Haseet Sanghrajka, City Dynamics
Sanghrajka also notes that the City Dynamics approach isn't to think about charities as charities, but rather in the commercial sense – as organizations with drivers and parameters with a strong need for efficiency. Also, in his view, the ideal relationship between any customer and SI depends on a real team effort, with deep integration into one another's parties.
"Operationally, they became us and we became them," as he puts it. "And so there was never a sense of us versus the client, of us and them."
Dynamic reactiveness
From go-live in April 2022, Blue Marine has been on one system with no overlap between new and old. Project Budget reporting is implemented into Microsoft Power BI, and Salesforce has been integrated into the 365 system for Blue Marine's forecasting and CRM needs.
What all this means is less time wasted on spreadsheets, and more time for Blue Marine to allocate resources when they're needed, without any unnecessary delay. A prime example of the success possible here comes in the case of the critically endangered flapper skate.
A recreational diver discovered an egg case of the fish species off Scotland's coast, 20 meters below the sea surface. Equipped with real-time access to accurate financial information, the project manager at Blue Marine was able to react immediately, deploying a team of divers to capture essential video evidence and measurements for site protection, and within a week over 100 rare egg cases were documented. This proved instrumental in persuading Marine Scotland to implement a trawling and dredging ban, thus safeguarding the site and supporting the hatching of over 100 flapper skates in Scottish waters.
Not all of Blue Marine's successes are of a time-sensitive nature like this, but they are of a global and complex manner in which money is crucial. This is where intrinsically knowing its finances comes into play for the foundation.
"We're now able to assess every single budget we have in about five minutes, and we can find these pots of money that we can give to a great conservation gain. The flapper skate [story] is a wonderful example of that," says Hutton.
The finance head also tells us of a Mozambique entity that needed to replace a broken vehicle for its work in remote areas of the country. Where in the past there would have been a delay in both sourcing and delivering the money for such requests, Blue Marine is now in a position to react and supply quickly, which is a win for everyone in its circle – and, arguably, everyone on Earth.
"When their car breaks, their project breaks, and everything stops. And when we're talking about conservation, the ocean and its ever-evolving environment, one week of inaction can set you back three or four months."
We are doing right by our funders when we are at our
most efficient – Dave Hutton, Blue Marine Foundation
As such, Hutton believes a straight line can be drawn from its investment in 365 to a genuine and measurable environmental benefit, touching again on a landscape where funds don't come by easily, especially after COVID, and in which they have to be fought for in competition with other charities.
"We are now much more competitive in the market," he says. "We are able to do things that other charities just aren't able to keep up with. This ERP development has transformed the way we're competing in what is a tough market.
"We are doing right by our funders when we are at our most efficient. We are doing right by our charitable objectives likewise, and it's clear having [this system] in place has transformed the way we do things."
It's this benefit to the foundation – and, by extension, our planet – which grabbed the judges' attention when going through the many entries for Transformation Project of the Year 2023.
With Blue Marine Foundation, the ERP Today Awards found a non-profit which isn't necessarily a household name, and a story of ERP transformation that doesn't usually get told. This isn't a story of one company helping to make another richer, but how one SI helped an enterprise reach its full potential.
On such a front, there's real pride for City Dynamics regarding their role in this award-winning story, via the "little bit of work" that they did, as Sanghrajka humbly puts it.
"Whatever we do, is helping everybody win – the environment wins, which means we all win."
Even without the big gong, there is still real victory in the story of Blue Marine Foundation as it saves our seas in real time. From the ERP Today Awards, congratulations to all involved.