Business leaders must prioritize sustainability and social issues and rethink how they use technology to make an impact or risk facing major consequences, according to new research conducted by Oracle.
Titled "No Planet B", the study was run in partnership with Pamela Rucker, CIO advisor and instructor for Harvard Professional Development, and surveyed more than 11,000 consumers and business leaders across 15 countries.
With events of the past two years shining a spotlight on sustainability and social efforts, 78 percent of those surveyed say they are frustrated with the lack of progress by businesses to-date, while 89 percent believe it's not enough for businesses to say they're prioritizing environmental, social, and governance (ESG) – they need to see action and proof.
On top of the operational challenges, 96 percent of business leaders admit human bias and emotion often distract from the end goal. 91 percent say they are facing major challenges in making progress on sustainability and ESG initiatives, including finding the right data to track progress, and time-consuming manual processes to report on ESG metrics.
Encouragingly, the research showed that people believe bots can succeed where humans have failed to address sustainability issues. 43 percent of respondents believe bots are better at collecting data without error, 42 percent say bots are better at making unbiased decisions and 41 percent believe bots are better at predicting future outcomes.
Overall, 93 percent of the business leaders surveyed say they would trust a bot over a human to make sustainability and social decisions.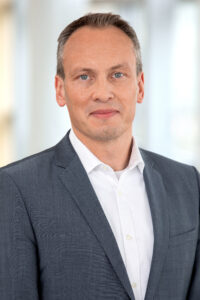 Juergen Lindner, senior vice president and CMO of global marketing SaaS at Oracle, said: "Business leaders understand the importance, yet often have the erroneous assumption that they need to prioritize either profits or sustainability. The truth is this is not a zero-sum game. The technology that can eliminate all the obstacles to ESG efforts is now available, and organizations that get this right can not only support their communities and the environment, but also realize significant revenue gains, cost savings, and other benefits that impact the bottom line."
Pamela Rucker, CIO advisor and instructor for Harvard Professional Development, added: "The events of the past two years have put sustainability and social initiatives under the microscope and people are demanding material change. While there are challenges to tackling these issues, businesses have an immense opportunity to change the world for the better. The results show that people are more likely to do business with and work for organizations that act responsibly toward our society and the environment. This is an opportune moment. While thinking has evolved, technology has as well, and it can play a key role in overcoming many of the obstacles that have held progress back."
The full 2022 ESG global study can be found here.