The ERP industry is woefully short of resources and many global brands in this space are locked in a battle to find, recruit and retain new talent. The SAP ecosystem requires more than 100,000 new resources to deliver on its projects over the next five years while the Salesforce ecosystem needs even more than that. Oracle, Workday and the hyperscalers face similar challenges and the global consulting firms are equally short of the skills and people needed to fulfil their obligations. 
A significant proportion of resources in the ERP ecosystem are in the twilight of their careers, having already served 20 or 30 years, and the pathway for young talent to get a foothold in the tech sector is often not straightforward. Given the demand for new skills and additional resources, it is imperative that the ERP sector opens itself up to new ways of engaging and exciting younger generations to consider a career in enterprise technology. Is the problem real or just hype? I spoke to the recruitment companies dealing with the problems and took a fresh look at how universities can help.
A report from the Recruitment and Employment Confederation showed that the three top areas for the shortage of skills are HGV drivers, nurses and programmers/software development professionals. The Harvey Nash Group have also published their annual recruitment market survey showing that 67 percent of organisations have skills shortages which are holding back the pace of change. 
Another recruitment company, Nigel Wright Group, also run an annual survey and they have found that 80 per cent of companies expect to have difficulty in getting appropriate candidates.
"I can honestly say this year has been the most unusual and volatile year for tech salaries that I have ever seen" commented Sue Ormerod, director, Nigel Wright.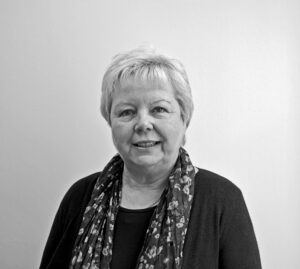 "I can honestly say this year has been the most unusual and volatile year for tech salaries that I have ever seen" , Sue Ormerod / Nigel Wright
When I spoke to Sue, she summarised the problem succinctly. Prior to lockdown, IT was seen as an overhead: it needed to be 'seen and not heard'; it was run lean; there was little development of its people and wages were suppressed. Lockdown has shown that IT brings people together and companies have suddenly seen the need to invest. In the Northeast we have 20,000 SMEs and Sue explained that they all recruited an extra IT person overnight which absorbed the capacity in the marketplace at a stroke. 
Sue also explained that she has seen developers on £47k be poached by system integrator firms at £60k and then charged out at a thousand pounds per day. Everywhere we look there is paralysis in recruitment. People are too busy to recruit; the marketplace is fallow; people are off sick and not able to hold interviews and companies don't know how to onboard remotely. The result? Stalemate. Sue did explain that there are winners in all of this. Brexit introduced stronger borders, but technology has no borders. Sue has seen offshore companies in Poland and Bulgaria be the winners by taking up the slack for product development, project delivery and operations. 
The recent Log4j vulnerability is a timely reminder that cybersecurity remains the top skills shortage. Thankfully we are seeing a decline in the number of major IT security attacks that organisations have seen (24 per cent this year down from 27 percent last year and 32 percent in 2019). However, 43 percent of organisations say they are suffering a skills shortage in cybersecurity. Moving your ERP to the cloud doesn't move all your cybersecurity risk to your vendor but it goes a long way to help. The cybersecurity specialists should be focussed on educating your workforce on how to spot phishing emails and not running around patching on-premise applications. Cloud based vendors jumped on the Log4j vulnerability and patched the infrastructure promptly. 
Meanwhile, companies running on-premise applications were faced with a critical vulnerability being handled by people who were tired after a brutal 18 months. A McKinsey report, 'Great Attrition or Great Attraction? The choice is yours', also reminds us that our people are not just tired, but many are grieving too. It isn't just that people are maybe grieving for the loss of family or friends, but they have also lost the normality of the workplace and the routine they once had. People grieve for many reasons and we would do well to remember this. McKinsey is also reporting that the well-intentioned quick fixes of bumping up pay or bonuses are now falling flat. The real needs of our people are not being met. 
The Harvey Nash report goes on to show that there are skills shortages in data and analytics (40 percent of organisations); technical architects (34 percent); Dev Ops (32 percent) and development (28 percent) followed by cloud skills, enterprise architecture and business analysis. All these skills are at the heart of the delivery and support of ERP. With the ERP industry being at crisis point, we now need long term solutions. Companies in the ERP sector need to have a robust people strategy and this is where universities and apprentices come in.
I teach a second-year module that is focussed on business analysis and how ERP systems process transactions. Students like this module as it is 'no coding necessary' and it is a welcome break for them from cutting code. Computer science courses are moving away from turning out 'coders' and turning much more towards collaboration skills, project management, consultancy, problem solving and analysis. In my opinion, there is no better tool than an ERP system to teach students these fundamental skills. 
The ERP module is part of the IT Management for Business BSc Programme at Northumbria University which is part of the Tech Gold Partnership. The Tech Gold Partnership annual report has shown that students on our programme get an 'unfair advantage'. The survey found that 86 per cent of students on a Tech Gold Partnership programme were in paid employment 18 months after graduation – this is 3rd after veterinary sciences (93 percent) and medicine and dentistry (92 percent). It is also way ahead of the traditional 'computing' courses (76 percent) or the total for all degrees (73 percent). Graduates come to the employment market with enthusiasm, a knowledge of the latest technology and rounded personal skills. An organisational people strategy needs to look at the links it requires with universities which provide graduates with necessary skills. 
"Some of their interview questions were topics which you had covered which I feel was a real benefit to my application", Niall Pace /student at Northumbria University
We also encourage our ERP students to take a year out in industry between their second and final year. I personally find that these students come back with great time management skills which not only help them with their final year of education but also increase their employability. My advice for students wanting to get into a lucrative ERP career is clear: get onto a Tech Gold Partnership Programme, get yourself a relevant placement, get a good honours degree and, when recruited, carry on your development through such initiatives as the ERP Today Young Professionals Network. We do of course ensure that the students grasp the theory in the lecture theatre but we back this up with seminar and lab work which is not only engaging for the students but also focussed on helping to get the students into the workplace. Don't take my word for it:
"… thank you, your module really helped me this last week in getting a placement in business operations and logistics. Some of their interview questions were topics which you had covered which I feel was a real benefit to my application" says Niall Pace, second year undergraduate student at Northumbria University.
However, it's not just down to the efforts of people like me at the front of the lecture theatres. Universities now have dedicated support teams for everything from disability support and student welfare through to helping graduates land a graduate job. This is hardly surprising given that the all-important league tables look at student satisfaction and graduate prospects. Graduate prospects don't happen simply through being able to write a good CV and interviewing well. Adding relevant work experience to the CV is all important in getting that foot in the door.
"Graduates who have had no previous work experience at all are unlikely to be successful during the selection processes for the top employers' graduate programmes", according to High Fliers Research Ltd.
But how do students get work experience if they can't get an interview without work experience on their CV? This is where placement years come in. Completing an undergraduate degree in four years rather than three doesn't result in learning more content but it does allow students to put into practice the theory that they have studied and gets the all-important work experience on their CV. Having a placement year on a CV also tells employers something:
"…it is likely to be the higher performing students, on average, that secure placements," says the Higher Education Policy Institute.
University computing has moved on a long way since you probably last looked. You need to accept that there is a skills shortage in our industry, and you need to revisit the operational and project delivery risks that this brings. Get in touch if you don't currently have university placement students. We might already have the answer to your ERP talent problem.