Certinia has appointed four new C-level executives to lead the company going forward.
These appointments see the addition of a new chief operating officer, chief financial officer, chief revenue officer and chief people officer as the company shifts into its new phase under the leadership of CEO, DJ Paoni.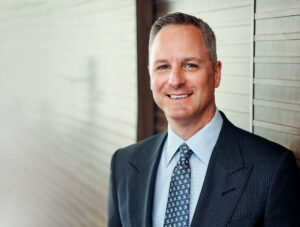 DJ Paoni, CEO, Certinia, said: "I am excited to welcome four seasoned enterprise software veterans to Certinia's C-suite. These executives join a talented existing team and will drive Certinia forward as we set our sights on accelerating growth.
"Robert, John, Erin and Kris each bring unique experiences and a proven track record that will help Certinia build upon that standard."
Robert Cesafsky is an operational enterprise software executive with experience in private equity as well as on management teams of high-growth software businesses. Cesafsky joins Certinia as the chief operating officer, leading finance, legal and IT, having previously served as COO and CFO at AutoAlert and vice president of finance at Vertafore.
John Tully brings more than 25 years of sales experience to the CRO role. Most recently, Tully was the senior vice president and managing director of sales at SAP. He specializes in building high-performance, people-centric cultures that drive customer success and joined on November 1 in Certinia's Austin office. Tully leads both Certinia's sales and marketing functions, reporting directly to Paoni.
Erin Sawyer joins with 20 years of financial and operational experience and ten years in the software industry. Most recently, she was the CFO of Wowza and deputy CFO at Vertafore. Sawyer specializes as an executive strategist focusing on financial and operational discipline through business partnership, value creation and operational excellence. She joined the company on October 30 and is leading the finance and accounting team as well as the office of the CIO functions.
Lastly, Kris Kildahl joins Certinia to lead the people strategy and team, fostering an environment where employees can thrive personally and professionally. With over 25 years of human resources management experience in enterprise software, banking, manufacturing, private practice consulting, public sector and non-profit organizations, Kildahl brings a broad perspective on practices that optimize employee engagement and operational excellence. She will join the company as chief people officer on November 13.