The Brave New World of SaaS Applications
As cloud computing becomes the foundation of the emerging digital economy, the future of work in this fast-paced new world is being shaped by a new generation of SaaS applications that are infused with AI, are easy to use, and reflect the radically different ways that work is being done in the digital age.
Leaving behind the internally focused and rigidly siloed enterprise apps of yesterday, this new generation of cloud applications are helping to create new processes centered on customers, driven by relentlessly enhanced data, and smashing the old-world borders across departments and functions.
Welcome to the world of end-to-end digital business, where a sweeping revolution in processes, priorities and possibilities has triggered new types of applications that only several years ago would have seemed like science fiction. And with SaaS applications being upgraded automatically three or four times per year, the pace of innovation and the pace of real-world change will continue to accelerate every facet of modern business.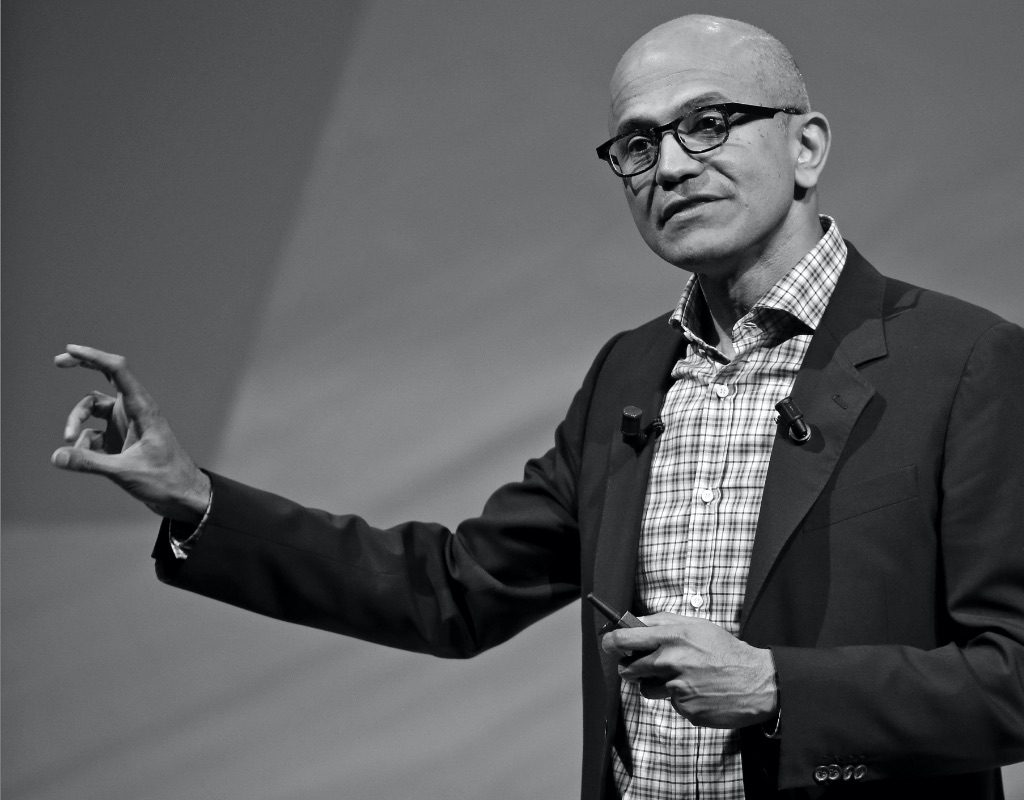 The New Reality: Digital Consumers Are Demanding Digital Businesses
In the old world, if a new marketing campaign based on social-media sentiment analysis were to trigger surging demand for a product, that good news would be immediately overwhelmed by hair-on-fire questions from all other parts of the company: How much product should we make? Which regions get priority shipments? Do we have enough inventory on hand? Will the whole effort turn a profit?
But in today's world, there's a continuum of interconnected SaaS applications sharing data from the marketing campaign to sales forecasting to supplier management to demand fulfillment to logistics to service and support and on to finance and back again to the marketing campaign as real-time data and analytics drive optimised decisions about where and how and when to enhance the program.
Because in the digital economy, customers have become the undisputed arbiters of which businesses will be the winners, and which will become irrelevant and not long thereafter nonexistent. Which companies can harness every single facet of their operations to deliver brilliant experiences to customers and prospects at every stage of the process? Which companies are able to develop enough operational flexibility to meet the dictates of customers about what they want, when they want it, how they want it, where they want it, and how they'll pay for it?
Or take the turbulent world of HR, also known rather frostily as 'human capital management – that awkward term doesn't quite gibe with 'people are our most valuable asset' does it? In the past, businesses were the hunters and job-seekers were the hunted. But today, with employment levels at record highs across many professions and disciplines, those highly talented individuals have become the hunters as they evaluate potential employers based on how compelling and current its website is, what others are saying about the company on social media, and the ways in which the early phases of the recruiting process are conducted.
The Vendor Landscape: The Rush Toward Customer – Centric Connections
For the past 30 years, the tech industry did not treat its customers terribly well. While this was generally unintentional, the results were the same: businesses were forced to buy hundreds of thousands of mismatched pieces of software from hundreds of different vendors, and then had to hire armies of integrators and spend millions of dollars to make all that disparate stuff work together.
In the cloud, that nightmare is changing. We're by no means completely there in NirvanaLand just yet, but software vendors fully understand that business customers want more simplicity in how various applications work, how they work together, how they yield data and insights, how they connect to legacy systems, how they leverage AI and machine learning, and how they solve far more problems than they create.
As a result, the big SaaS vendors are each scrambling to not just provide that seamless interconnection built around customers and extending both outward and inward, but also to position themselves as the one true SaaS company that can deliver what the others can only dream about.
So, if you're a business executive with a business to digitalise and money to spend, where do you turn? Well, we at ERP Today are happy to help you work through that question—and the following overview of major SaaS vendors and their strategies will arm you with some significant insights.
The SaaS Big 8: Salesforce, Oracle, SAP, Microsoft, Workday, ServiceNow, Infor and Google Cloud.
Here's a look at the high-level capabilities of the world's largest enterprise-SaaS vendors in the context of meeting the wide-ranging needs of companies eager to become end-to-end digital businesses.
Salesforce.com. The world's largest SaaS vendor, which in 2019 will generate about $16 billion in revenue, has in some ways defied the 'go wide or go home' trend by sticking exclusively within the CRM sector that it has dominated for years. At the same time, Salesforce has also expanded aggressively within that increasingly large segment by offering not only every link in the customer-facing chain—marketing, sales, commerce, CPQ, service, support and more—but also by expanding aggressively into verticals with its Health Cloud and Financial Services Cloud, no doubt with more to follow.
During Salesforce's most-recent earnings call, CEO Marc Benioff outlined the market-driven factors that make him so bullish about his company's ability to continue growing about 25 percent year on year in spite of its massive size.
"I've travelled around the world meeting with more than 100 CEOs and world leaders and the conversation is consistent everywhere I go: it's about digital transformation," Benioff said on the call.
"And CRM has never been more strategic and you can see that in the growth rates for the CRM marketplace—it remains the fastest-growing market segment in enterprise software" because "it's all about the customer."
Oracle. Just how bullish is CEO Mark Hurd about Oracle's prospects in the SaaS business? He recently said he believes the SaaS market will eventually reach $400 billion in revenue—and he 'volunteered' Oracle for being the lead dog that will own 50 percent of that, which equates to annual SaaS revenue for Oracle of $200 billion. That's an absurdly long distance from its current SaaS revenue of about USD4 billion, but Oracle believes that its massive roster of cloud applications—arguably the broadest and deepest in the industry—will carry the day.
The core of Oracle's SaaS business is its cloud ERP applications, with growth rates of between 25% and 40% across its various ERP product lines. Hurd says as customers come to have a good experience with Oracle Cloud ERP, it then becomes much easier to convince them to expand into Oracle HCM and CX (Customer Experience) suites as well.
SAP. The world's largest maker of enterprise applications is differentiating itself from its competitors in several key ways:
SAP's recent acquisition of experience-management high-flyer Qualtrics makes it the first big SaaS vendor to assemble a truly end-to-end set of cloud applications, which SAP says brings together the 'X's and O's' for the first time: eXperience data revealing customer behaviour, attitudes and outcomes, and Operational data from supply chain, fulfilment and logistics.
The world leader in business applications for decades, SAP has an unmatched set of relationships with major customers across the globe running their entire operations on SAP on-premises apps, particularly ERP. Can it convince those customers to make the leap with SAP into the cloud?
A 'business network' of interconnected applications to oversee spend management, commerce and contingent workforces.
CEO Bill McDermott recently described the stunning transformation at SAP by calling Qualtrics – acquired only four months ago – 'the crown jewel of the company' and said, "supply and demand must go hand-in-hand and must be there in combination. When you take SAP's long leadership in ERP and add in Qualtrics as the world leader in experience management, you have the front office and the back office connected in ways no one else can touch."
Microsoft. The world's biggest and fastest-growing enterprise-cloud company is primarily known for its IaaS and PaaS cloud capabilities, but its Dynamics 365 SaaS portfolio is expanding rapidly and represents an entirely new breed of big-business applications in the cloud: more flexible, more data-driven, and more infused with AI than anything the company's ever produced before.
And rather than trying to play some backward compatibility game with legacy apps, Microsoft is tying its Dynamics 365 apps into the technologies of the future as it creates unmatched capabilities to connect with IoT systems, HoloLens mixed-reality systems and applications, and LinkedIn's massive network of professionals, job prospects, and the behavioural data behind them.
During Microsoft's recent earnings call, CEO Satya Nadella offered this perspective on his company's ability to engage in large-scale and sweeping transformational deals with huge customers: "When I look at how every business is becoming a digital business and then I map that opportunity to our capabilities, we just have the broadest platform of anyone in the tech sector to be able to really help every customer in every country become that digital business. And on top of that, we have the business model that aligns with them and their interests and their trust."
Workday. Slugging it out in both cloud ERP and cloud HCM with giants SAP and Oracle, Workday has more than held its own as over the past several years it complement its leading HCM product suite by first creating a robust suite of Financials apps and more recently expanding that into a full-fledged ERP line-up by adding planning and forecasting services via the acquisition of Adaptive Insights.
Workday CEO Aneel Bhusri recently said his company's Financial Management suite is growing at more than 50 percent, with core financials up more than 60 percent.
Bhusri cited three factors behind the ongoing steep growth for Workday ERP: the broader lineup of products, "the increasing acceptance of the cloud by the office of the CFO," and a rapidly growing network of successful and happy financial management customers who Bhusri has always believed are the keys to Workday's success.
And that success has been substantial: while not nearly the size of SAP or Oracle, Workday is expected to generate close to $2.7 billion in revenue for 2019, and its market cap has risen to about $41 billion.
ServiceNow. Conceived as a company that could help automate IT service desks, ServiceNow has blossomed into a high-growth SaaS superstar that defies the approach of other leading SaaS vendors by operating in the white spaces between the core segments of ERP, HCM, and CRM where the giants play. With a new tagline of 'We make work, work better for people', ServiceNow very specifically and proudly bills itself as an enterprise-app company that automates legacy processes to create enterprise-wide digital workflows.
The by-products of that, says CEO John Donahoe, are higher productivity and great experiences for both employees and customers.
"For the last 30 years, software has been functionally designed and functionally bought," Donahoe said on ServiceNow's most-recent earnings call. "And while that might have improved operations and those functions, it didn't really drive great productivity or better work experiences because it didn't reflect the reality that for employees and customers, most business processes are cross-functional in nature. Because digital business absolutely requires end-to-end collaboration."
Infor. Infor's approach to SaaS applications is markedly different from its main ERP rivals. It does not have the same global brand awareness as its competitors, yet Infor can boast more than 68,000 customers in more than 170 countries and includes 19 of the top 20 aerospace companies, nine of the top ten high tech companies, 19 of the top 20 automotive suppliers, 15 of the top 20 global retailers and 17 of the top 20 industrial distributors as its clients. It's somewhat surprising then that Infor's corporate image is not akin to its combatant rivals. However, significant recent investment and a potential IPO could be the springboard for greater penetration into a market historically dominated by Oracle and SAP.
Read more on Infor and its products in Paul Esherwood's inter-
view with CEO Charles Phillips, elsewhere in this issue of ERP Today.
Google Cloud. Under new CEO Thomas Kurian, Google Cloud is looking to raise its visibility in the marketplace, define more clearly its competitive advantages, and market its vast technological capabilities in ways that are more reflective of the needs and desires of business customers. As a big part of those efforts, Google Cloud has begun positioning its G Suite of applications as enterprise-collaboration solutions, and has even begun pushing G Suite directly up against an initiative from Microsoft to meet the needs of two billion 'first line' workers by putting lightweight mobile apps in their hands for scheduling, communications, and more.
At a recent investors conference, Kurian said: "For many, many years, people were focused on productivity for professional workers. There's about one billion professional people on Earth—people who work in corporate offices – but there are two billion-plus front-line workers." G Suite apps, he said, will deliver much-needed communication and collaboration to those two billion on the front lines.
Conclusion
There has never been a better time to be a business executive looking to buy powerful, easy to use and thoroughly modern business applications. The competition among these big, fast-growing and financially strong global companies is ferocious, and for good reason: as hundreds of thousands or even millions of businesses around the globe prepare to surge into the digital economy, the winners in this battle for the hearts, minds and wallets of those business executives will reap tremendous rewards. But the biggest winners – by far – will be those business execs doing the buying because they're the beneficiaries of this relentless and high-stakes competition and innovation that are creating powerful, elegant, and customer-centric cloud applications that will power the digital economy for decades to come.