Anthony Nolan's Danny Attias has been ranked the number one CIO in the UK. A mid-sized organisation that is dedicated to saving the lives of people with blood cancer, the rapidly advancing digitisation of their business is poised to save more lives, in less time. Danny's trophy case of incredible achievements is full, and the star CIO does not only work with purpose, but with conscience too. Attias spoke to Paul Esherwood on ERP Today Live! earlier in January about the charity and how they've punched above their weight in the tech world.
The Q&A below is an abridged version of that live interview.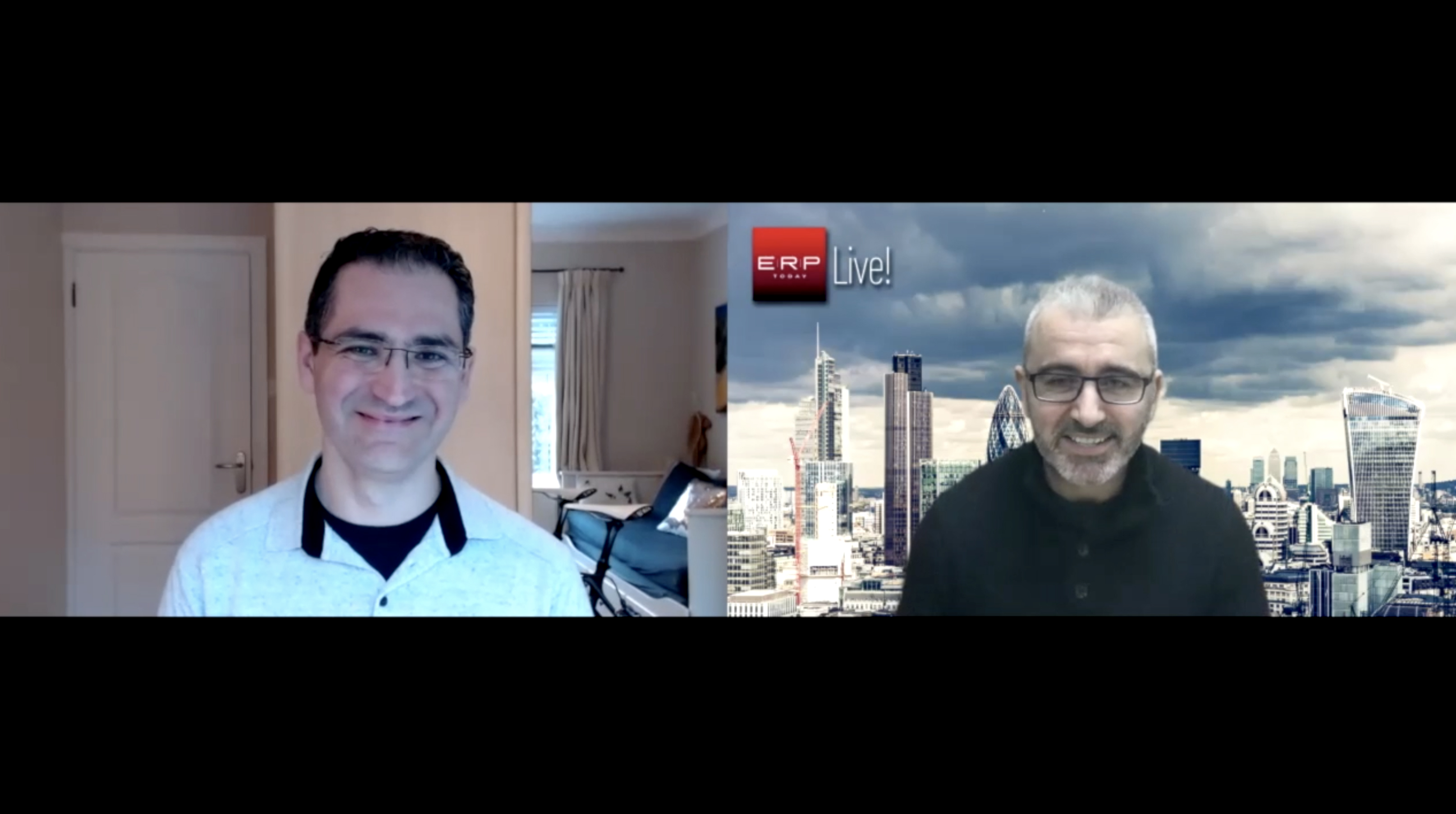 Danny, you've just been voted the number one CIO in the UK. That must be something you're particularly proud of.
DA  "I was blown away. I didn't expect it and it's not my achievement alone. Although my name's on the listing, it's really the recognition of the work that I've done, the work that my team has done, and also the work that the business has done. If the business had said, 'No, we want to do things the old way,' we wouldn't have been able to achieve half the things that we've been able to do. I think the bit that we take away from that as a charity is the CIO 100 is a list including banking, retail, government – everyone. That we've been able to come out on top is just testament to the fact that it's much more of a level playing field now than it ever has been. Hopefully the perception that charities are a bit second class because it's like 'Well, they haven't really got enough money for technology…' changes, because we can actually punch above our weight!"
You have a chemical engineering and IT project management background – a very technical background. But the demands on a CIO today are far greater than just looking after IT. What skills and characteristics do you think the modern CIO really needs?
DA  "I suppose I'd start with saying I don't think they have to come from a technical background. I think the fact that I come from a technical background is useful, but it's more about my ability to understand the business and the way that a business works. But that's not to say that you want a pure technical technology leader. It's a combination. I found myself in a rare position where I understood how infrastructure worked and how it came together. But I also understood the business and the business requirements, and I seemed to be one of the only people who could join the dots."
 What do you have to do as a CIO to bring the rest of the business along on this digital transformation journey?
DA  "Paul, you've touched on the single most important component in my opinion. You can have the most tech in the world, but if you haven't got employee engagement in the business you won't succeed. For me, it has to come from the top. It's about CEO and COO engagement and shifting the mindset of, 'Okay, how much is it going to cost and how long is it going to take?', to working with you right from the very beginning, ideating and developing.
"The thing that is important is shifting the conversation from 'how much is it going to cost and how long is it going to take' to looking backwards and saying, 'Is my investment paying off? Are you delivering value on a monthly, quarterly basis? If you are, let's continue to invest. If you're not, well, let's rethink this, or let's stop that programme.'"
What have you learned from your time and experience in implementing technology that you'd like to pass on to our readers?
DA  "When you are faced with mounting legacy systems, platforms and data, my golden rule is that there are no quick wins.
"Part of it is managing expectations and it takes time. As you improve the quality of your data, improve your competency of software development, improve your back-office systems, then you can take advantage of things."
The expectations of a workforce have changed, and customers demand a completely different experience now – what do you think is actually driving this transformation tsunami?
DA  "For us specifically, it's about saving more lives. We're a stem cell register, we help save the lives of people with blood cancer, and if we can do that more efficiently, and save money that we can put into research, and if we can do that faster, then we increase the likelihood of survival. And if we can expand our reach globally, then that helps save more lives.
"For other organisations, it's to make more money, or to stop making less money. And that goes both ways. I do think we should try and avoid doing things just because the vendors are telling us to. I've been in situations where I've had vendors say, 'Exciting new product. This is what you need', and we're just going to say, 'But there's no real value. This is not going to make any tangible difference to our organisation. It's a hard pass.'
"I think it is important not to get sucked in by the kind of shiny sales piece and really ask, 'What is it that will deliver value to your organisation?'"
Tell me about the lens that you have to use when you look at these projects because there are lots of considerations for enterprise leaders around diversity inclusion, knowledge transfer and sustainability. When you're looking at a piece of tech, how much of your focus has to be on those considerations as well as what it will deliver?
DA "We hold ourselves to a higher standard when it comes to data privacy, for example, but that's not because we feel we have to. It's because we feel we should. We feel that that's the right thing to do, and as we handle a lot of medical data, that's really important to us. But I've certainly never been involved in a decision where it's held us back because we're trying to do the ethical thing or the right thing. We should be doing the right thing anyway, and everyone should be working towards sustainability.
"In terms of diversity, within our own technology team that's something – we're signatories of a Tech Talent Charter from last year and more than 50 percent of our developers are female in the team. We're looking to open up an apprenticeship scheme to get people from all inclusive backgrounds to be able to join the team as well. We're doing that because it makes sense. We're not doing that because we feel we need to, or it ticks a box. We're doing that because it really delivers more value to our team."
Okay, Danny, before we sign off, what is your next big project?
DA "There are two things and they're partly a coming of age. One of them from a project perspective is we're now ready to get really digital. We're ready to digitally engage our customer base, which are the NHS and stem cell transplantation services in the NHS, and also our stem cell donors. Providing them with tools that speed things up increases the chances of survival. That's going to need design thinking, that's going to need a whole different approach towards customer driven design. It's really exciting.
"And then the other thing that I'm going to really be investing heavily in is the digital competencies of the organisation. I don't mean developers or business analysts. I mean the whole organisation."
… literacy within the broader organisation?
DA "Absolutely.  And it starts with data and it moves into design thinking, and it continues with agile working. There are a number of various pieces on the spectrum and we're not trying to reinvent the wheel. We're looking at who's doing that really well and trying to mimic that wherever we possibly can."
What's the one piece of advice that you'd give fellow CIOs to help them navigate these choppy waters of information and digitisation?
DA "My approach is to simplify everything. If I need a five-page paper to explain why we're doing something, then it's still too complex. You need to narrow things down and just break it into smaller chunks. Basically, simplify and remove dependencies."
Watch the full interview on ERP Today Live!