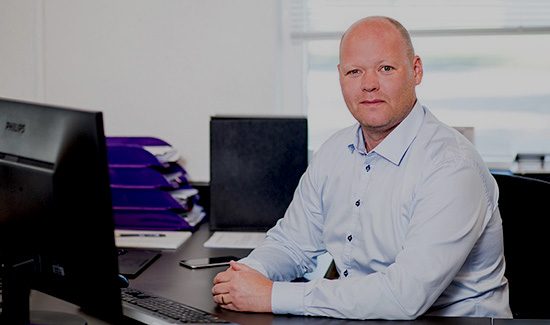 Rico Larsen / CEO at Induflex
In light of the COVID-19 pandemic, Induflex has retooled its production line to create products that could keep people safe and help prevent the coronavirus from spreading.
In early April, Induflex teamed up with Idé-Pro, following a spike in demand for all types of plastic shields and sneeze guards for use in essential shops that remained open. Running IFS Applications to support its work processes, Induflex configured the solution's interface to empower its production team with the capabilities for raw material handling and shop-order time registration. So far, it has produced more than 400,000 face shields and in excess of 6,000 customised sneeze guards of various designs.
Rico Larsen, Induflex CEO and owner, explained: "We were able to register the new products in IFS Applications quickly and easily which has helped us maintain clarity in our product supply chain. The system has also helped us manage our workforce which was significantly expanded to keep up with market demand."
---
Have you got some news to share? Please send your stories to beckie@erp.today