IFS has revealed another set of stellar results which confirm the business is firmly on the path to £1bn in revenue and underscores the recent valuation of $10bn following a recent recap with Hg Capital.
The company reported its financial results for H1 of this year, boasting a 33 percent year on year (YoY) increase in annual recurring revenue. The figure is equivalent to SEK 4.5bn and marked 71 percent of total revenues from January to June 2022.
Software revenue reached 76 percent of total revenues at SEK 2.8bn, an increase of 22 percent versus H1 2021. Net revenue was SEK 3.7bn, an increase of 14 percent versus H1 2021. Cloud revenue meanwhile increased 56 percent YoY compared to the same period, with no figure in the reporting currency available in IFS's press release.
IFS's growth in H1 2022 is put down to acquiring net new customers as well as from the IFS install base continuing to upgrade to its IFS Cloud product. In the first 12 months of IFS Cloud's general availability, the company reported the same number of new users as it secured over a 25-year period with previous generation software. IFS also reports a 203 percent YoY increase YTD in services revenues for the customer-centric IFS Success offering.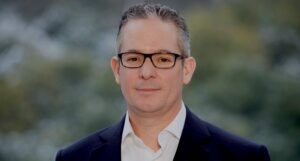 The rise of IFS from anonymous Swedish software vendor to global leader in its primary market segment (EAM and FSM combined with ERP for asset-heavy businesses) is one of the true success stories in the ERP sector. For decades, ERP publishers had rolled out miserable versions of legacy technology that almost always disappointed customers. IFS started from a very low base in terms of brand, reach and functionality (although its long-serving customers remained loyal), and when Darren Roos took the helm back in February 2018, it was hard to see how he would be able to remodel the Scandinavian software house into any sort of force in the market.
Scroll forward just four years and the business is now valued at $10bn and has successfully carved out a niche for itself backed by a refreshed brand that feels contemporary and relevant.
Over lunch recently, Roos told me that IFS would comfortably top $1bn in revenue this year and that his sights were set significantly higher than that. Whilst our 'off the record' chat won't be directly quoted, Roos set out a clear path for IFS that takes the vendor to $2bn, then $5bn and beyond….
Vendor boasts are something that I usually roll my eyes at, but in the case of IFS I don't mind so much. They are a challenger brand – unconstrained by the weight that others carry, and they still feel entrepreneurial and nimble. Whilst some of their adroit characteristics will be increasingly difficult to scale, they are one of the few vendors that have genuinely created some differentiation in their offering. Not just because they service a particular type of customer, but because they are being run by a CEO who has grown into his role and has the right mix of 'small business thinking big' and 'big business acting small'.
When I first met Roos in early 2019 there was a lot to prove. He was a first-time CEO and was in the firing line at a business backed by ambitious private equity owners. In little under four years, Roos has put 10x on the valuation and has delivered a totally transformed business with a clear identity. Winning more net new logos in one 12-month period than the previous 25 years is an unbelievable achievement and is testament to the vision and positioning of IFS Cloud.
I will be revealing more details on IFS' trajectory and my conversation with Roos in a later issue of ERP Today – for now, let's just say Team Purple is on a roll.