Volteo Digital is one of the earliest elite partners for ServiceNow's ambitious upskilling program, RiseUp, which is ticking towards its 2024 deadline to train one million people on the platform. ERP Today caught up with Volteo Digital's CEO Fernando Gordoa and COO Ryan Gallagher to get closer to the story of Volteo's involvement in RiseUp. Its NextGen opportunity aims to upskill people from different backgrounds that perhaps traditionally wouldn't get into tech, whilst also solving the current tech talent crunch.
Congratulations on opening your Center of Excellence (CoE) in Guadalajara earlier this year. What was the original idea behind the CoE, and how has it evolved over the past year?
Fernando Gordoa (FG): "The CoE in Guadalajara was officially opened last June with the idea of providing customers, partners, and employees with an integrated, holistic platform for ServiceNow education and knowledge sharing. Our goal was to create a vibrant, collaborative global community hub focused on leveraging the expertise and experience we had gained from working with leading enterprises such as TTEC, Intel, and Flex to bring significant value to our customers.
"Also, primarily, we wanted to create an environment that would not only facilitate scalability for our business but also a platform to address the ServiceNow talent scarcity and underemployment gap by offering life-changing careers and certified talent on the ServiceNow platform."
You've worked with ServiceNow for a long time now; when did you first feel the bite of the tech talent shortage?
FG (pictured): "We were early entrants in the ServiceNow ecosystem,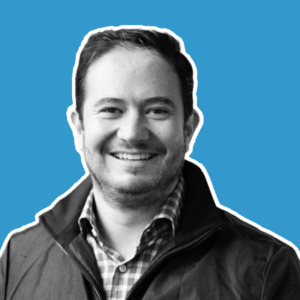 so we've seen first-hand the talent shortage that has come along with its growing popularity. As more and more companies began adopting ServiceNow for their digital transformation requirements, it became even harder to find qualified professionals capable of handling complex implementations and ongoing support tasks.
"This led to longer wait times for services, higher costs for specialized professionals, and potentially compromised quality of work due to inexperienced personnel being assigned tasks outside of their capabilities. It's no surprise then that the specialized talent shortage continues to be a major issue in the ServiceNow space today."
The first tranche of NextGen students is about to graduate in Guadalajara. How does that feel for you and the team?
Ryan Gallagher (RG): "It is an incredibly exciting time for our team as we get set to see the first cohort of NextGen students graduate in Guadalajara! The partnerships we have established with local universities, community colleges, chambers, and associations have been critical to our success in developing this first wave of graduates.
"We take great pride in knowing that we have been part of this amazing journey and have helped these students build a meaningful career in the ServiceNow space. Not only did they get trained on the most advanced technology and skills, but they also gained valuable knowledge that will benefit them and the ecosystem for years to come."
Have you received any unexpected feedback from the students so far?
RG: "Yes, we've heard some really positive feedback from the students enrolled in the NextGen program. The most unexpected part has been how much they have learned and taken away from this experience. Many of them tell us that they now feel more confident and prepared to take on professional challenges after taking part in the program. They've developed a range of skills including leadership, communication, problem-solving, teamwork, and more.
"In addition to these tangible skills, many of them have also said that their outlook on life has shifted – they now feel more empowered and ready to take charge of their future. It's been an amazing journey for everyone involved!"
What are the differentiators between NextGen and other upskilling programs?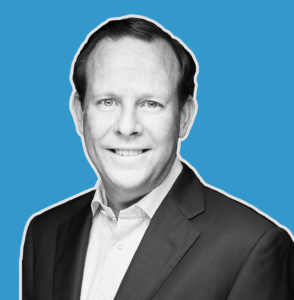 RG (pictured): "NextGen stands out from other upskilling programs due to its comprehensive and hands-on approach. The program is designed to provide an in-depth learning experience that encompasses a wide range of IT, ServiceNow, and industry-specific topics. In addition, the program includes hard and soft skills that are essential for successful career growth in the ever-evolving IT sector.
"One of the key differentiators of NextGen is its unique shadowing and mentoring of real-life scenarios. These real-life experiences provide students with valuable insights into how Fortune 500 companies are implementing ServiceNow solutions, enabling them to be better prepared for entering their future roles. The program does not stop there; it also includes ServiceNow certifications, internal milestones, and the definition of ongoing career path development for those who want to pursue a career in this field.
"Finally, perhaps one of NextGen's biggest differentiators is that it offers unique mentoring opportunities from experienced professionals in the field. Learners can take advantage of this one-on-one instruction in order to gain invaluable insights into how things work in real-world settings and how to apply what they have learned from classwork into practice. With this combination of classroom instruction and practical advice from professionals who have been there before them, learners can rest assured that they are gaining all the necessary skills needed for success in today's competitive job market."
As this is the first iteration, how do you see the syllabus evolving over the subsequent few intakes?
RG: "The syllabus for subsequent intakes following the first iteration of our program will likely evolve in various ways, depending on student feedback, mentor availability, and the progression of each cohort. We plan to keep the real-life shadowing component to give students a hands-on opportunity to join high-performing teams from the first weeks.
"We will also continue to focus on soft skills such as communication and collaboration by providing engaging activities that promote teamwork and encourage knowledge sharing amongst students."
Volteo Digital strongly focuses on a positive and inclusive company culture – how important is it to embed this into the next workforce generation, and how does your program do this?
FG: "It is vital to instill such a culture within the next workforce generation. At Volteo Digital, we understand the importance of embedding our values into our programs, and we strive to create a culture of inclusion that extends beyond the workplace.
"Our program is designed to help participants from diverse backgrounds build meaningful careers by equipping them with both technical and soft skills that they need to succeed in their respective roles. We believe that fostering an inclusive environment is key for any successful digital transformation strategy."
RiseUp's target of 1 million people on the platform by 2024 remains ambitious; what advice would you give to other partners looking to join the mission?
FG: "Overall, RiseUp's mission requires strong partnerships between all parties involved if we want to achieve their ambitious goal. It is crucial for partners to build trust among each other and prioritize collaboration. That way, we can easily identify potential issues, find solutions faster, and agree on shared responsibilities without having to replicate solutions already built elsewhere.
"By finding the right balance between innovation and trust while taking advantage of existing resources and staying ahead of trends in technology, other partners can join this incredible mission and make sure it succeeds."
As we edge closer to 2024, upskilling programs such as the one from Volteo Digital will play a significant role in creating the next swathe of shining talent to fill the growing demand for technology skills for the future. Are you also participating in RiseUp? If so, we'd love to hear from you — email sarah@erp.today to share your story.