Technologists are out to heal the deficit in NHS resources, creating battalions of digital workers to bolster the front lines with intelligent automation.
Let's turn back the dial to the peak of the pandemic. As the world fought back against COVID-19, hospitals were reliant on oxygen machines to keep a segment of the infected population alive. Each patient in this situation required a certain millilitre per second of oxygen solution, drawing from delivery devices on a colossal scale. If the calculations were inaccurate, and machines ran out, the results were nothing short of catastrophic, with death tolls rocketing. 
At Northampton General Hospital NHS Trust (NGH NHS Trust), experts gathered to develop a solution, and in just six hours, 'Oxybot', a robotic process automation (RPA) bot, was born amidst the turmoil. 
"In a few hospitals around the world, the oxygen stopped because of this challenge, and every single patient died because of an oxygen crisis," explains Tremaine Richard-Noel, head of emerging technology and RPA director at NGH. "Here was something repetitive and about data, as oxygen amounts needed to be checked hourly. It was the first time I'd ever sat down with engineers at the hospital, and together with clinical staff, we built a system, factoring in calculations like the conversion rates and sublimation of liquid to gas, the types of patients, the capacity and ICUs, and it was powerfully simple."
The NHS bot, created using the Automation Anywhere (AA) platform, monitored oxygen levels 24 hours a day without human intervention and with 100 percent data accuracy, and it enabled the hospital to repurpose over 1,500 hours of staff time in 2020. Despite a long line of technology failures in the healthcare sector as a whole, the NHS started to imagine the possibility of an entire healthcare revolution due to Oxybot's success.
By January 2021, NHSX, an NHS unit responsible for setting national policy and developing best practice for NHS technology, had selected NGH to become an NHS RPA Centre of Excellence (CoE). Here, experts like Richard-Noel led the charge to create an army of software bots to bolster the deficit in NHS resources and support the workflows of employees. 
Neeti Mehta Shukla, co-founder and social impact officer at AA, helps to explain the uptake: "Seeing the world from a technology lens, the best innovations come at a time of crisis, because the need is so much. It pushes the solutions to meet that need. And that's what we've seen in healthcare. It's that lightbulb moment, where you think, 'Oh my god, this technology actually exists, imagine what I can do now'. That is why you get goosebumps and why you continue coding."
Despite being the tenth largest employer in the world, the NHS is struggling with pressures striking at every area of operations; the past few years have seen hiring and workforce challenges, with nearly 40,000 nursing vacancies alone pre-pandemic. There are also dramatic service demand increases and backlogged cases, and cascading supply chain delays and shortages to boot.
"Everything needs to be automated because, realistically, there's too much work to do," Richard-Noel explains. "The challenge isn't what to automate. It's when to automate it. There is a backlog that is really difficult to recover when we could only just deal with what it had at the time. Now we're at a point where we have to be innovative because we've got to suddenly find more capacity, particularly with workforce challenges at the minute. There's a huge burnout. The only way we can deal with these challenges is to do something quite dramatic."
However, there is a history of technology implementation flops in the healthcare sector, whether due to non-adoption, scale-up failure or else sustainability concerns and eventual abandonment. Therefore, how will RPA technology hope to break the mould? What will the picture look like for employees, end users and the NHS as a whole? 
It's that lightbulb moment, where you think, 'Oh my god, this technology actually exists, imagine what I can do now'  – Neeti Mehta Shukla, AA
Reimagining healthcare automation

 

– the NHS RPA revolution

 
The past attempts of Google, Amazon, and others have, if anything, taught the healthcare industry to be incredibly reluctant to undertake new technology projects. But Richard-Noel explains that the flexibility of intelligent automation technology specifically, and its potential to enable team members throughout the organisation (whether developers or non-developers, administrative employees or front-line clinicians, porters and domestics) is key to its successful uptake at scale. 
"We could start small and build up together," he explains, "and we've been able to work and shape this product around our problems with an ability to glue things end-to-end across multiple organisations."
Thus far, the NGH's RPA CoE, encompassing business analysts, developers, clinical safety governance, principal medical officers, outreach and engagement, has enrolled more than 28 NHS organisations across the UK in their automation accelerator programme. This has seen 50 employees per month targeted to complete training, and over 500 automation opportunities already identified. 
With a CoE in place to manage the governance of each bot, the control is placed directly into the hands of the NHS teams to create endless amounts of resource-saving initiatives, as Richard-Noel explains: "Giving automation to the hands of the organisation, because we're a heavily regulated environment, is creating an option for individuals to sandbox before submitting it to the CoE. Even if you just have 10,000 staff out of 1.7 million trained and producing one automation each a year, that just becomes astronomical in terms of value."
Sorry, Doctor

 

– it's changing again
From Richard-Noel's estimations, one could argue that the fear of technology is morphing into an opportunity mindset as the awareness of RPA capabilities grows. Rather than taking jobs or introducing yet more procedure changes, automation is starting to be imagined as the very reason that burnt-out and overworked employees can hope to continue in these fast-paced and heavy-workload professions. 
The key, then, is to use the ecosystem of knowledge readily available to the NHS, and present technology concepts that are both governance-ready and free from forms, and which are designed internally to save time and effort from the start with minimal training and processes required. For NHS staff whose working days are ruled by countless procedures and best practice, the last conversation they want to have, on top of updated policies or new medications, is the 'sorry, it's changed again' chat. 
"Healthcare is almost all logic-based," Richard-Noel continues. "So, there are clinicians looking at something and choosing which rule set to follow. Their specialty is being able to go outside of that if they need to. But what we've got with the ability to do automation is organise the human workforce, so you don't just take away the manual tasks that automation can do, but you also use automation to better utilise human resource."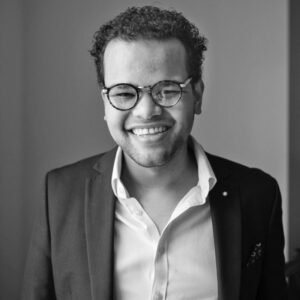 The challenge isn't what to automate. It's when to automate it. –

 Tremaine Richard-Noel, NGH

 
Looking at real-life workflows, automation technology could be onboarding new team members, allocating patients to a particular surgeon or booking appointments, alerting mechanisms, or even enabling porters to be automatically ordered and their routes throughout the hospital calculated intelligently and efficiently. In the most basic sense, whether it's writing a report, extracting information, or removing manual tasks throughout the day, it would mean patients would get out of A&E faster after receiving the care they need without the extensive waits. 
From the vendor perspective, it's the availability of this software to everyday NHS employees that marks the change in healthcare technology. Mehta Shukla explains: "We know there are different needs for different parts of the organisation. It has to be a low-code, no-code environment so you can have citizen developers at a much larger scale than you would otherwise for traditional technology. It's really about creating an ecosystem and automation success platform that can benefit the non-development folks on the frontlines as well."
If you can reduce the time to tell someone 'this isn't cancer', 

that's days of stress, pain, worry, shaved off, you can't quantify it –  Tremaine Richard-Noel, NGH
In a recent whitepaper from NGH NHS Trust, it's estimated that more than 80 percent of NHS organisations will have RPA live, and allow the NHS to regain one million hours of time by 2023. It is further hoped that automation will give frontline and back office workers up to a day a week back for higher value tasks that involve empathy, creativity or decision making, and ultimately clear the case backlog weighing down operations. For ROI financially, it's claimed that one single bot has already saved the NHS over £1m with greater savings to follow. 
The next real-life

 

uses for healthcare automation bots 
The potential of RPA to shape automation within the NHS no doubt sounds promising, but where are we likely to see the first areas of change? One issue with using technology for healthcare in the past has been seeing through the overwhelming mass of data to discover the biggest wins and separate the promising opportunities from the wasted ventures.
"With the NHS, there is so much potential that it is slightly overwhelming, right? Because you can't do this stuff quick enough," Richard-Noel says. "We are looking to take advantage of process discovery features in the future to help here." 
In the meantime, the RPA NHS team is focussed on areas like the handling of clinical outcomes, cancer patient referrals, and long-term conditions like diabetes and heart failure. There are also aims to create greater workload visibility for each clinician with AA's robotic interface dashboard, with the potential to gamify performance. 
"There's a huge journey in terms of time per patient. You think 20 million referrals – that's a lot of time and energy that needs to go into understanding someone's care. There's about ten minutes of admin work per patient that we can save here. Across all that equals around (a total of) 2014 doctors' worth of time; if you times that by the average doctor's pay across the year, at a time where we can't recruit enough doctors, it's really important. The use cases are huge."
It's not just the time and cost implications here, but in true not-for-profit fashion, the potential effect on the human element of these services.
It's about creating a platform that can benefit the non-development folks on the front lines –  Neeti Mehta Shukla, AA
"If someone is referred with suspected cancer, they have to wait up to two weeks for an appointment," Richard-Noel says. "If you can reduce that time for instance, to tell someone the 'this isn't cancer news', that's days of stress, pain, worry, shaved off, and you can't quantify it, but I know it's important." 
It's clear that introducing intelligent automation into the NHS is awash with potential for positive outcomes, whether we look at the ROI financially, or else from a resource or social value. These projects are still in the early stages, but now the technology is entering more healthcare settings, the hope is that automation and digital workforce bots can provide the healing hands for NHS operations and pave the way for global healthcare innovation.