Hg, a leading software and services investor, is set to become a significant minority shareholder in IFS and WorkWave. Long-term investor EQT remains the majority shareholder with Hg and TA Associates as significant minority shareholders. The transaction values IFS and WorkWave at $10bn and will provide a platform for both brands to further capitalize on their market-leading positions in their respective sectors.
IFS launched its cloud offering last year and has continued to carve out a serious niche amongst asset-heavy enterprises that make, distribute or maintain goods and services. IFS Cloud provides customers with a single platform for FSM, EAM and ERP which can be deployed in a variety of environments with functional parity and a composable architecture.
Workwave, which was acquired by IFS in 2017 and then spun out to EQT to form a standalone entity in 2021, operates in the same vertical sectors as IFS although its focus is on smaller enterprises and mid-market customers.
In the three years that ERP Today has been commenting on the enterprise tech sector, IFS is one of only a few vendors that has managed to transform itself into a differentiated brand. Its laser focus on just a few key verticals has positioned it as the go-to vendor for many global enterprises in heavy industry or those with a significant field service requirement. Its bold brand refresh, service-orientated mantra and ambitious CEO have turned the once-maligned Swedish maintenance software provider into a serious global technology vendor.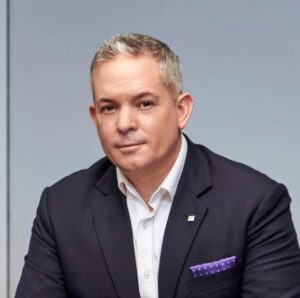 Commenting on the new investment, Darren Roos, CEO of IFS and chairman of WorkWave, said: "We're proud to have built two amazing software brands – and we continue to go from strength to strength. We are structured to scale, we have outstanding technology and our people and partners remain obsessed with our customers' success. These have been the foundations of our success at both IFS and WorkWave, and now, with the additional backing and software expertise of Hg alongside EQT and TA, we have the ability to accelerate even faster."
Why has EQT sold part of its investment?
It's not uncommon for private equity firms to sell-down parts of a flourishing investment and the deal also offers EQT strong validation of the value it is building with IFS and Workwave. IFS has performed well across most metrics and EQT says that since its acquisition, IFS has increased cash EBITDA by over 50 percent while Workwave has more than tripled its revenues since 2021. According to the press release, this combined investment will help IFS and Workwave to accelerate growth organically and through acquisition.
Nic Humphries, senior partner and head of the Saturn funds at Hg, said: "We have spent well over 20 years with a strong focus on enterprise software. As a result, we have followed IFS' success for several years and recognize it as a very high-quality cloud business. Its consistent performance and growth are a result of a compelling and differentiated proposition, built by a strong management team led by Darren. Both IFS and WorkWave offer very strong cloud products in verticals which are growing rapidly and we therefore see clear runway for sustained growth for the business."
Johannes Reichel, Partner at EQT added: "IFS is well-positioned to take advantage of several global thematic trends, including customers wanting to digitalize their core operations enabling them to deliver even better service to their customers as well as more sustainable usage of their resources and assets. We believe there are long-term growth opportunities that IFS can capitalize on, especially with the combined support of EQT, Hg and TA helping fuel growth."
The deal is subject to customary conditions and approvals and is expected to close in Q3 2022.