Cloud-native data analytics company ThoughtSpot has appointed Kuntal Vahalia as senior vice president of worldwide channels and alliances.
These days self-styling itself as the Modern Analytics Cloud company, ThoughtSpot will task Vahalia with managing and overseeing its global partner, alliances and channel programs.
Vahalia brings more than twenty years of experience creating alliance and partner programs that help customers and lead to tangible growth for startups. Before joining ThoughtSpot, Vahalia spent eight years at MuleSoft, a Salesforce company, where he was responsible for defining and executing MuleSoft's global ecosystem vision through partner practices and customer enablement programs.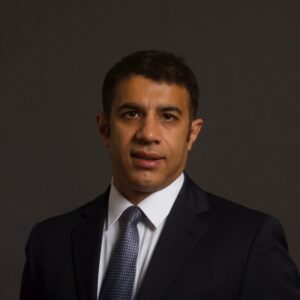 From a technical perspective, Vahalia, pictured above, says he's excited to work with ThoughtSpot's platform approach that brings together data, search, AI and cloud. Products from the brand include ThoughtSpot Everywhere, a development platform which embeds interactive analytics experiences, and the Data Workspace, a tool to help analytics engineers launch new use cases at speed.
"Everywhere you look, data is rewriting the rules of what's possible for businesses, and as the volume of data continues to grow exponentially, so too does its potential impact for businesses. Turning this potential into transformational outcomes, however, requires companies to go beyond traditional analytics and rethink entirely how they leverage data," said Vahalia.