As underlined by Sapphire 2022, SAP has a vision to reinvent how the world runs as a network of intelligent, sustainable enterprises, growing towards a network of businesses in a sustainable world. Fuelling this is an overarching purpose to help the world run better and improve people's lives. But even as a key player, SAP cannot meet all customer requirements by itself, and as such, partnerships are vital to be able to offer customers maximum added value and realise this grand aim.
The role of partners at SAP has changed in a way that puts customer success front and centre in everything the company and its partners do together, and which positions partners to deliver a complete solution. SAP's goal is to become an increasingly partner-led company with a dynamic partner ecosystem enabling them to build profitable businesses, and ultimately be the ecosystem of choice for partners. 
By 2025 ambition, SAP hopes to develop a radically partner-centric approach in line with the wider company strategy. The organisation is committed to empowering its partners, enhancing the partner experience and collaborative environment to jointly create customer value.
Not that SAP hasn't already forged deep connections in its 50 years helping the world run better. Capgemini, for example, has four decades of experience with SAP solutions, serving 1,800 clients across the world.
Capgemini's relationship with SAP is very mature and we know each other well. We collaborate at many levels, globally and at

a country level – David Lowson / Capgemini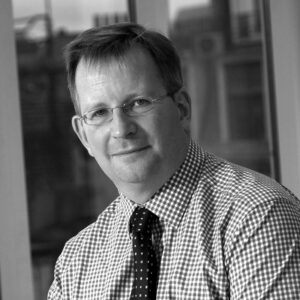 "Capgemini's relationship with SAP is very mature and we know each other well. We collaborate at many levels, globally and at a country level," says David Lowson, head of the SAP CoE for Europe, Capgemini. "We hope we influence SAP in their direction and can improve their offer in a positive way."
Caspar Borggreve, senior managing director for Accenture, is similarly positive, noting that SAP and Accenture have a very successful partnership spanning more than 40 years with the personal support of the CEOs from both companies.
"It starts with our shared values – we consistently look to always do the best thing for our mutual clients, our teams, and the communities where we work and live."  
SAP and Accenture have a very successful partnership that spans more than 40 years and has the personal support of the CEOs from both companies – Caspar Borggreve / Accenture
The director points to Accenture's multiple co-innovation and co-development projects with SAP where joint solutions are created across functions and industries. These projects ultimately help Accenture's clients transform their business and be ready for whatever is around the corner.
"Working together, we've helped thousands of clients change and grow their business. And we are each other's customers, too – we work with SAP across their organisation and we run our own business on SAP technologies in the public cloud."
Speaking of cloud, a newer – but no less notable – SAP partner is Amazon Web Services (AWS). As Kathleen Curry, head of worldwide strategic alliances at AWS explains, SAP and AWS have a strong partnership dating back to 2008, when SAP started using AWS to support their own innovation journey.
SAP and AWS have a strong partnership that dates back to 2008. We have worked together to consistently break new ground for our joint customers – Kathleen Curry / AWS
"Since then, we have worked together to consistently break new ground for our joint customers, including the first SAP-certified cloud infrastructure, the first joint customers running production SAP on cloud, and the first automated tooling to help customers deploy their SAP systems on the cloud," says Curry. 
"Today, SAP runs many of their customer-facing offerings on AWS, including RISE with SAP, SAP Business Technology Platform, and SAP HANA Cloud. And several Amazon companies, such as MGM, Zappos, and Twitch, run SAP to support their mission-critical workloads."
EY, another significant SAP partner, demonstrates that these strong relationships ensure stronger products for customers wanting to operate with ease and tech agility.
EY solutions for SAP's industry cloud combine EY experience and knowledge in these industries with EY industry-specific IP and integrated tech solutions – Anthony Byrne /EY AgilityWorks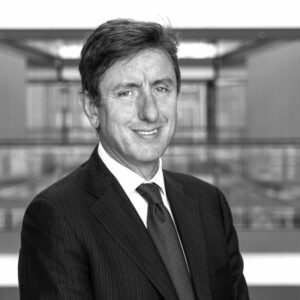 "Together, EY and SAP aim to help organisations of varying scale to generate long-term value faster, by reframing their future and preparing them for what's next through innovative, industry-focused, cloud-based, sustainable transformation solutions and offerings," says Anthony Byrne, partner at EY and CEO of EY AgilityWorks.
Spearheading intelligent enterprise
SAP's leading technology platforms, enriched and extended by partners' unique IP, delivered in the cloud and powered by its Intelligent Enterprise offering, represents the opportunity of a generation for partners and clients. Today, partners deliver around 90 percent of the implementations of SAP's customers and they generate around 80 percent of net-new customers for SAP.
It is SAP's goal to enable smart partnering moves to activate and accelerate intelligent enterprise in general with an ecosystem primed for delivering intelligent outcomes. This strategy frees SAP partners from being seen only as resale and implementation providers, and offers them a broader role in helping customers become intelligent enterprises.
"SAP is strongly positioned with the breadth of their portfolio offering to achieve the promise of a modern intelligent enterprise, with the agility and flex to change over time," says Accenture's Borggreve.
Partners leverage their expertise to create value along SAP's Intelligent Enterprise offering, enabling SAP customers to meet their business needs, become more profitable and – just as importantly – grow sustainably. 
Every company will need to find ways to reduce their impact on society for a more sustainable future. But no one company can solve the climate crisis on its own. Companies must partner to find the right sustainable solutions for the success of their businesses and the world. 
As businesses re-evaluate their business models to incorporate sustainability initiatives, there will be a continued focus on building resilience through digital transformation, including shifts to cloud-based versions of applications. On this journey they will be accompanied by SAP and its partners.
"(At Accenture) we also see an increasing focus on sustainability as a key goal in transformation projects. Embedding sustainability into total enterprise reinvention is the right thing for businesses and the planet," says Borggreve. "Accenture has teamed up with SAP and the United Nations Global Compact to help businesses achieve the Sustainable Development Goals (SDG)." 
As Borggreve explains, SAP and Accenture have worked with one another to jointly develop new solutions that embed sustainability into business operations across the entire value chain. Accenture also created a program with SAP.iO to assist and provide resources to startups that focus on sustainability solutions. Such tools not only help the planet, but also make strong business sense. 
"Companies that can embed sustainable practices across the full spectrum of their business operations – from strategy to execution – will unlock new value throughout their enterprises and in their value and supply chains."
The evolving partner ecosystem
As SAP looks to the future, ecosystems will become increasingly important for its partners. The company believes it will be on partners to collaborate within networks to develop unique, customer-centric IP such as Accenture's sustainability services.
SAP forecasts more organisations will adopt unified partner networks that break down siloed customer systems and allow partners to provide customers with complementary products, services, and capabilities.
The integration of different technologies and the scaling of tailored solutions across entire organisations will drastically increase the complexity IT suppliers are expected to master. Instead, future solutions will typically rely on contributions from multiple specialised parties and leverage their collective expertise to enable end-to-end integration.
Borggreve notes that SAP looks at how emerging technologies can be applied to new business challenges. As a result, Accenture has been able to collaborate on many occasions to bring new ideas and innovations to clients.
"Working alongside SAP, we are preparing our clients for total enterprise reinvention over the next decade, transforming every part of their business through technology, data and AI, and new ways of working and engaging with customers."
In the IP space, the situation can be a bit more complex, as applications may overlap in functionality. This is where a software vendor like SAP can help bring partners together by ensuring a level playing field and by bringing the partner IP together, adding SAP's own solution and then presenting a complete solution to the customer.
What SAP has to offer partners and customers 
Cloud enables technology companies like SAP to deliver the latest and greatest innovation to companies around the world rapidly. Having AWS on-board is an advantage for SAP in this regard. As AWS' Curry says, the cloud giant has been working directly with SAP for over a decade, partnering together to help 5,000 customers get more value out of their mission-critical SAP systems since 2011, both "meaningfully longer than any other cloud provider."
"SAP on AWS is a consistently growing business with customers accelerating their journey to the cloud," Curry continues. "With the launch of RISE with SAP, we observed even greater acceleration due to end-to-end accountability for system monitoring, performance, and cybersecurity offered to our customers."
With cloud, new features can be defined, built, and delivered globally within months, so customers can benefit from new capabilities far more rapidly than with on-premise technology. Customisations within on-premise SAP ERP systems have made updates difficult and resulted in customers' investments getting locked in a dead end.   
Because business processes need to continually adapt, it's critical that customers can adapt their SAP systems without significant overhead. Moving to the modular cloud approach, rather than the monolithic on-prem architecture, unlocks this ability.
SAP's portfolio of modular solutions can help businesses get to a cloud model. With the combination of SAP S/4HANA Cloud, line-of-business-solutions (such as SAP SuccessFactors, SAP Ariba, SAP Concur, SAP Fieldglass), SAP Business Technology Platform (SAP BTP), the SAP Marketplace, and industry cloud solutions, SAP, in lockstep with its partner ecosystem, offers the business outcomes customers want. 
The centrepiece is S/4HANA Cloud, which runs core business processes built on best practices. Customers and partners such as EY have found the service can then add functionality via SAP's line-of-business-solutions. 
"EY solutions for SAP's industry cloud combine EY experience and knowledge in these industries with EY industry-specific IP and integrated technology solutions," says EY's Byrne.
"Built on SAP Business Technology Platform and implemented by EY teams in collaboration with SAP, organisations can leverage these industry solutions in their SAP S/4HANA Cloud implementations to address key business challenges, accelerate transformation, manage business disruption, and optimise time to value."
To further differentiate, customers and partners can leverage the industry cloud with SAP and partner-created apps, which are accessible via a digital store, and tailored to different industries. Everything is tied together with the SAP BTP, which provides the common data model and analytics.
SAP BTP allows customers to keep the core cloud solutions modification-free. Customers and partners can use SAP Integration and Extension Suites to easily add differentiating line-of-business, industry, or company-specific extensions.
Capgemini's Lowson recommends BTP for any companies looking to keep their edge in these changing times.
"To remain competitive and relevant, companies should gear up to intelligently rethink digital transformation by considering exploring industry-relevant innovation opportunities on BTP," he says.
SAP has the goal to accelerate the consumption of cloud services by achieving top marks for end-user satisfaction. By shifting its approach as a company – and delivering unique business value through its platform – SAP and its ecosystem can move to the cloud with ease.