What is Big Tech doing to ensure its customers are equipped with the tools and technologies to ensure that supply chains are optimised and sustainable?
In a world of increasing government regulation, changing customer sentiment, and growing stakeholder demands, the need to ensure today's supply chains combine agility and efficiency with sustainability has never been greater.
Recent research by IBM reveals that two thirds (66%) of chief supply chain officers (CSCOs) believe sustainability is a core element of overall business value. However, changing consumer preferences and rising costs can bring new challenges. While consumers are increasingly likely to demand sustainable products and services, they can be expensive to fulfil and the challenges posed by COVID-19 have increased pressures on supply chains to be more agile, reliable and stable.
Technology invariably has a key role to play in this harmonisation – but what are the big technology companies doing to ensure their clients have the right tools and techniques to overcome these challenges?
Machine learning, process mining and blockchain
Capgemini has worked with a leading fast-moving consumer goods company to implement a machine learning demand forecasting solution to predict changes and fluctuations more accurately in consumer demand. This tool helped drive down waste and realise both cost savings and sustainability benefits. 
Elsewhere, the company has been using process mining at a global discount grocery retailer to further optimise the efficiency of its operations.
"We integrated Celonis into their SAP landscape to allow them to drill down into the detail of their process flows and identify opportunities to reduce wastage in each process step," explains Chris Long, director, supply chain transformation, Capgemini. "We were able to identify where the retailer was raising multiple separate purchase orders with the same supplier, which could then be grouped by the user into one consolidated order to reduce the number of supplier delivery trips."
Blockchain tech can help drive supply chain visibility by allowing the monitoring of all stock positions, Chris Long / Capgemini
The company also identifies blockchain as having the potential to improve supply chain traceability and visibility.
"Adopting blockchain technology can help drive supply chain visibility by allowing the monitoring of all stock positions in the supply chain at any point in time and traceability through E2E mapping of product lifecycle from source material to sale and return (including recycling)," says Long.
A holistic view of the supply chain
Despite using technology to ensure greater sustainability in the supply chain, it appears there is still some way to go among UK organisations. Recent academic research from Microsoft reveals that just 37 percent of UK leaders monitor their supply chain to ensure it is environmentally sustainable, and the same low number apply environmental standards outside their own business. Meanwhile, only 36 percent are using new technologies to green their supply chain.  
"Gaining a holistic view of the supply chain can be a challenge but is essential in achieving a sustainable one," says Rob Smithson, Dynamics 365 business group lead, Microsoft UK. "Organisations need to be continuously looking for ways to streamline and integrate their processes, not only by investing in advanced carbon measurement technologies and management tools throughout the supply chain, but also understanding the need for greater connectivity with other areas of the business to mitigate risk."
Smithson says organisations can achieve a holistic view of their supply chain by adopting tools such as predictive technologies, AI, RPA, and smart sensors. These solutions can help build programmes and initiatives to help enterprises achieve their sustainability goals. 
Louisa Loran, director, supply chain and logistics industry solutions at Google Cloud EMEA, agrees that the biggest inhibitor of making sustainable decisions for the supply chain is lack of visibility. Organisations need technology to help them surface data which gives the oversight of their own operations, across their community – customers, partners, suppliers – and relevant public contextual information.
A digital twin of the end-to-end supply chain can enable greater collaboration across functional silos, Louisa Loran / Google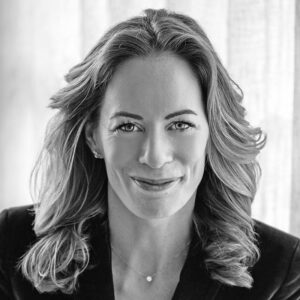 "This way of building a digital twin of the end-to-end supply chain can enable both greater collaboration across functional silos and even more across the value chain. Furthermore, it provides access to tier 2 and tier 3 information which formerly seemed invisible," she says.
"By creating an open digital platform with energy company Eni, we are helping customers gain awareness of their strengths and areas for improvement across industrial supply chains. Enabling data-driven sustainability sourcing is another way the power of cloud computing, in particular, is impacting the value chain in an environmentally positive way. 
"Combining operations research with AI and ML is also an effective way of combining ambitious environmental goals with financial delivery, for example last-mile fleet routing enables customers to optimise for reduced fuel consumption."
Sorting out Scope 3 emissions
Tackling Scope 3 emissions, which include all indirect emissions that occur in a company's value chain, can be one of the biggest challenges for any organisation. Anita Varshney, global VP, strategy SAP S/4HANA sustainability, says customers increasingly want to collaborate on bringing greater transparency to Scope 3 greenhouse gas (GHG) emissions.
"Our goal is to support our customers' climate ambitions by looking at data availability and quality, allowing them to share and exchange this data in a trusted way with their ecosystem, across their value chains. 
Our Carbon Data Networks strategy aims to harmonise emissions requirements across a range of bodies and groups, Anita Varshney / SAP
"We are progressively shaping our Carbon Data Networks strategy, bringing together programmes which aim to harmonise emissions requirements across a range of bodies and groups, including the automotive alliance Catena-X, WBCSD, GBA, the CEO Alliance and more, to align strategic directions, collaborate on industry best practice, and provide guidance to drive a joint approach to define and share data."
Trust in data
Underpinning all the tools and technologies – and key to ensuring an optimised and sustainable supply chain – remains clean and reliable data. This means deploying an end-to-end ERP system is crucial.
Additionally, an ERP system can reduce the data footprint of a supply chain, driving sustainability benefits from both a risk and energy consumption perspective due to reduced carbon emissions from running servers.
But perhaps the most crucial factor in optimising supply chains is to foster a culture that places trust in data, both for use internally and for sharing upstream and downstream, says Capgemini's Long.
"Without the adoption of a data-driven culture," he notes, "organisations will never be able to fully realise the operational efficiencies and benefits of the advanced technologies that are available to them."