It has never been more important to ensure supply chains are both resilient
and sustainable. So how can organisations develop both short and long-term
strategies to cope with global disruption?
Organisations today face a multitude of supply chain problems: the situation in Ukraine, political manoeuvring, recruitment challenges and chip shortages, as well as general market disruption in the wake of the COVID-19 pandemic.
This perfect storm of challenges has, in many cases, left organisations with insufficient goods to continue business in a usual manner, ultimately hitting both their bottom-line earnings and reputation. Indeed, research from Blue Yonder found that only three percent of organisations escaped supply chain disruption in the last 12 months.
It has therefore never been more important to ensure supply chains are both resilient and sustainable. So how can organisations develop both short and long-term strategies to cope with global disruption?
The first thing to recognise is that the technologies and applications organisations have relied upon for the last decade – in what was previously a relatively stable period – are no longer fit for purpose. The relatively rigid processes and lack of agility of these legacy tools are limiting organisations' ability to respond to 'black swan' events in a timely manner, says Darren While, senior SAP transformation programme advisor, Capgemini.
"There are many stories about organisations that have historically been successful but have failed to adapt and evolve at pace to stay relevant. Therefore, a combination of having access to relevant intelligence, understanding the marketplace and change drivers, along with applications that can leverage often large volumes of complex data, is key to both survival and growth prospects," he explains.
Myriad of tools
The good news is that there's no shortage of new and innovative technology for supply chains today, and organisations have a myriad of tools at their disposal – including AI, predictive analytics, IoT sensors and crowdsourcing platforms.
For example, there is a growing number of organisations putting their faith in AI solutions to help predict optimum inventory decisions – primarily for the avoidance of excess waste or running out of stock, says Wayne Snyder, VP retail industry strategy, EMEA at Blue Yonder.
Heineken utilised Blue Yonder scenario planning to make

trade-offs on costs, margins and capacity –  Wayne Snyder

/ Blue Yonder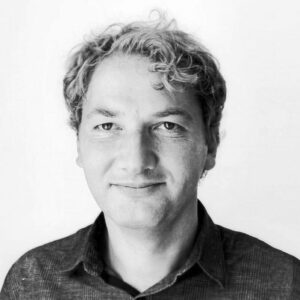 "Data science has become a staple in many businesses' operations and future-planning strategies, helping to increase visibility and efficiency," he says.
"Morrisons, for example, was able to increase the shelf availability of 29,000 stock keeping units (SKUs) across 130 categories at its almost 500 stores by leveraging an AI-infused planning system. This enabled accurate forecasts to be created and optimised the inventory aligning it to customer demand.
"Additionally, Heineken utilised new Blue Yonder scenario planning capabilities which allowed them to make trade-offs on costs, margins and capacity. Since deploying this strategy across Europe, Heineken has seen an increase in forecast accuracy, reduction in stockouts and improved inventory turns and productivity."
Gaining a true picture of risk exposure
However, while many companies are deploying tools like AI and analytics to help them better plan and forecast demand, optimise production, source more sustainably, and track performance of suppliers, they're not using them at the same rate for risk management, says Alla Valente, senior analyst at Forrester. Doing so could help them identify, evaluate, and ideally to mitigate supply chain risk.
"The supply chain crisis we're seeing now is in part due to how and where they're using these tools," she explains.
To get a true picture of risk exposure and disruptive events, organisations will need to also map tier 2 and tier 3 – Alla Valente/ Forrester
"In the short term, this requires supply chain mapping beyond just the tier 1 suppliers. In fact, to get a true picture of risk exposure and potential disruptive events, organisations will need to map tier 2 and tier 3 as well. This will help them understand their global sites and subcontractors, as well as which parts pass through those sites. Longer-term strategies should include risk evaluation from multiple angles.
"For example, it's not enough to assess suppliers for financial and operational risk. You'll need to understand their cybersecurity risks as supply chains have become a prime target for ransomware attacks, and their sensitivity to other systemic risks such as climate risk, concentration risk, and geopolitical fluctuations."
Long-term planning
Organisations can get ahead of the competition and react first to changes in circumstances by ensuring they have contingency plans readily available for their business-critical processes, says Chris Long, director, supply chain transformation at Capgemini.
He adds that key to resisting supply chain disruption is long-term preparation. "Improving supply chain transparency through the use of control towers, along with having first-class forecasting and replenishment processes that are able to react to fluctuations in demand, are cornerstones of any successful mitigation strategy against supply chain disruption.
"Supplier and procurement strategy is another key facet of supply chain risk mitigation. Upstream mapping of suppliers gives the ability to mitigate and plan for risks. Equally, having a multi-supplier strategy gives not only the security of a reduced chance of losing business through product unavailability, but also gives the ability to flex up or down on suppliers and create competition.
"In addition to technology-based strategies for supply chain risk mitigation, operating model is a major consideration when trying to build supply chain resilience. Shortening supply chains reduces their risk through lowering their potential exposure to disruptive events and introducing strategic buffer stocks can allow organisations to better cope with stock shortages. Finally, improving back-office processes and minimising admin can also support large-scale investment decisions."
Combining tech with process and people
Ultimately, to be effective, technology needs to be complemented with appropriate processes and people, which includes partners across the supply chain.
"Not only should there be common data exchange formats and APIs, but also a level of cooperation and motivation between companies to achieve the shared goal," says Ishu Verma, emerging technologies evangelist, Red Hat. "Open source is crucial to the development of common, industry-wide standards that enable companies to future-proof their solution.
Open source is crucial for common, industry-wide standards 

that enable companies to future-proof solutions – Ishu Verma / Red Hat
"A solution built with these shared principles will enable a multiplier effect benefiting the entire supply chain ecosystem comprising raw material providers, manufacturers, shipping and logistics, ports, local governments and retailers. By adding resilience and redundancy, companies can become better equipped to navigate future supply chain issues."
Almost regardless of the technological solutions available, organisations that don't plan for uncertainty, or don't balance supply chain efficiency with resilience, will simply be unable to pivot quickly when the black swan event looms into view. And in today's disruptive landscape, that isn't an option.