For the second year in a row, ServiceNow has scooped a Glassdoor Top Place To Work award, an accolade directed by employees that money can't buy. ServiceNow is betting on its own employee culture in an industry plagued by layoffs, layoff contagion and general jumpiness.
To share more about what happens inside an award-winning tech company on the employee front, Katie Whitehouse, senior people director of ServiceNow EMEA, caught up with ERP Today.
The Now people pact
The first thing Whitehouse was keen to mention was values and how they were embedded at a leadership level and woven through the company fabric, into the entire workforce.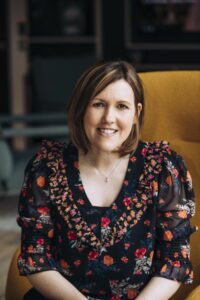 "We see our company values as our unique identifier, and as we evolve, learn and grow, our values have also evolved," she tells us. "With regular two-way communication between our leaders and our employees, everyone is clear on how the company is performing, the part they play in that and what to expect next."
"We also have a clear people pact, live your best life, do your best work and fulfill our purpose together, and everything we do from a people perspective links back to this pact."
The diversity advantage
In tough times there is a tendency to focus on economic conditions and cost-cutting exercises, meaning that diversity, equity and inclusion (DEI) initiatives go flying out the window. Whitehouse, however, sees diversity as an essential part of company performance.
"Studies have repeatedly shown that diverse workplaces are more profitable and innovative. So we have set targets around diversity at the exec level, meaning we have a really strong commitment from the top down. We want, seek, and hunt out different perspectives that are going to make our business even better," Whitehouse tells ERP Today.
"From an inclusion perspective, we want everyone to turn up and be their authentic selves – we know that's when people are at their best. We now have nine belonging groups that represent our DEI community and drive change within the company. Each of these groups has an exec sponsor to help to continue to drive their successes. We also have culture champion groups made up of grass root employees established to drive connection, giving back activity and amplify DEI efforts in their local countries."
Building the dream for all
A thriving work culture means supporting individuals on their journey to dream and achieve big things, and to enable this kind of empowerment, the director says, means investing in personal development.
"At the start of the year, our CEO and leadership team outline the company goals and objectives at a kick-off event and ask for employees to work with their managers and leaders to understand how their role fits into delivering on the strategy."
"Employees then use our platform for goal setting and create individual development plans. It's great because employees can craft their own ideas around their development, and their manager gets to see their ambitions before their conversation.
"This open and transparent experience continues with the opportunity for our employees to ask for 'anytime' feedback via the tool throughout the year. So, if an employee has worked on a project and wants to get feedback to share with their manager, they don't have to wait until a certain point in the year to demonstrate their progress against their goals. It's a collaborative and engaging process that enables our people to stay in the driving seat of their development journey."
Building intentionality into expectations
Life in most organizations has changed following COVID-19, and rapid adoption of remote working patterns can leave a sense of digital fatigue and online anxiety. Whitehouse says that being intentional about expectations is a key component of leadership-driven wellbeing.
"We believe that we need to be intentional about our days – not just where we spend them, but how we look after ourselves so that we can show up as the best version of ourselves to those we need to show up to – our work colleagues, our leaders, our family and friends."
Part of this intentionality is ensuring that employees are supported with their wellbeing needs.
"We've put initiatives in place to support employees in forming new habits and improving their wellbeing. Whether that means leaders role-modeling healthy ways of working or encouraging people to have walk-and-talk meetings, or taking brain breaks – it's about being intentional in our habits," she says.
"This year, we introduced six additional days of paid time off for employees to focus on their wellbeing. When possible, we encourage teams to take some of these on the same day so that they can rest and recharge together."
Keeping on top of employee mental health wellbeing means active listening on the part of the leadership team, insists the NOW exec.
"Our best ideas come from the ground up. We also do a lot of listening through our Employee Voice Survey and act on feedback and suggestions through our belonging groups and DEI community. For example, we're planning to launch two new initiatives on women's health and menopause support in the coming months."
Inspiring the ecosystem
While everything Now is doing seems to be working well for its employees, does the company have any agency over its greater ecosystem? Can its work, for example, inspire the same kind of action and results that it experiences in-house? Whitehouse mentions its two upskilling programs: NextGen and RiseUp, with particular emphasis on the latter.
RiseUp, Now's ambitious plan to upskill a million people on its platform by 2024, not only gives students the technical skills they need to play a role in the digital future, but it also has a strong component of what Whitehouse calls critical skills, formerly known as soft skills.
These are skills like communication, problem-solving and critical thinking, empathetic leadership, innovating and active listening so they can participate in ServiceNow's future.
With uncertainty clouds continuing to build in the global tech industry, Whitehouse and the employee experience team at Now are providing a fresh stream of air to those in the ecosystem and beyond.