The conversation around intelligent automation is evolving: from a speculative technology used to improve isolated bottlenecks, to an enterprise imperative that sits at the heart of modern operating models. 
The original flavour of automation tools – most commonly called robotic process automation (RPA) – was deployed to perform narrow tasks quicker and more accurately than a human could. Its use was often found in back office functions where significant manual effort was required to load data into forms or to tackle repetitive processes like invoice matching. RPA solutions offered some value, but the limited scope of the technology only delivered finite benefits that were restricted to a particular task or process. 
Today, the remit for automation goes far beyond this type of narrow optimisation and provides enterprise leaders with an opportunity to radically alter the way data, processes and humans interact. As Sam Balaji, global consulting leader at Deloitte, tells ERP Today: "The client conversations these days are often about how traditional RPA is now enhanced with AI and ML to offer a more robust technology platform, such as the solutions that UiPath offers, to accelerate value and benefits realisation. And with Deloitte, the benefits of intelligent automation can now be applied to the most strategic customer-facing business processes at clients. The result is fast business outcomes giving clients renewed agility to address real-world challenges and opportunities at any scale."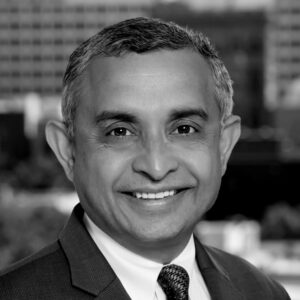 benefits of intelligent automation can now be applied to the most strategic customer-facing business processes – Sam Balaji, Global consulting leader at Deloitte
Enterprise leaders are now embracing automation to solve their hardest problems, as Balaji notes, and are leveraging the power of RPA, machine learning and artificial intelligence to infuse hyperautomation tools across the enterprise. The true power of automation is finally being realised and customers across the globe are racing to ensure they are at the forefront of the automation revolution. 
Speaking to Adam Burden, technology lead at Accenture, it seems that customers are turning to intelligent automation with a new set of priorities. 
"While automation itself is nothing new, we've seen automation transition from only being about efficiency and cost cutting, to using automation to unlock business value, better decision-making, and create entirely new growth opportunities." Burden tells ERP Today, "Automation powered by AI can help get new products and services to market faster, deliver a better experience for customers and employees and even enable entry into previously unprofitable business areas."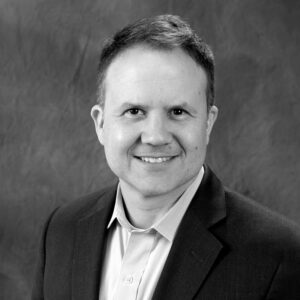 Automation powered by AI can help get new products and services to market faster and deliver a better experience for customers – Adam Burden, Technology lead at Accenture
Straight line to value
One of the biggest challenges with any technology investment is to demonstrate value. While a five-year ERP modernisation programme may set the foundations for broader transformation, it can be challenging to draw a straight line to the benefits and business outcomes. Automation presents a completely different proposition to most IT projects because the time to value and the ability to identify the benefit is much clearer cut. At a time when horizons are measured in weeks rather than years, being able to identify an opportunity and implement the tech to execute it has never been more important.
Steve Starace, senior vice president at CGI, remarks on growing customer expectations, saying: "The timeframe for which clients are looking for a return has shrunk. Whether that return is cost efficiencies or whether that return is bringing things to market more quickly. At CGI, we have developed CGI Accel360, a fully-managed service for hyperautomation that enables clients to gain all the benefits from automation technology without managing the platform. It delivers automation-as-a-service with industry-specific use cases built in and accelerators to demonstrate the value. Once the client can start to connect the dots, other use cases develop and we are able to clearly demonstrate the return on investment."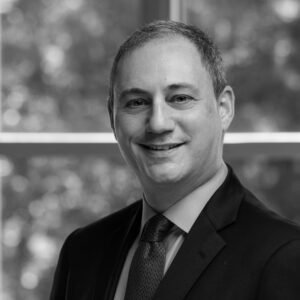 We like to think big and we share UiPath's vision for how automation can be used to solve our joint clients' most challenging problems – Steve Starace, Senior vice president at CGI
Moreover, prioritising investments that deliver rapid time to value is only an increasing imperative for customers, as Simon Constance, a partner at EY, one of UiPath's biggest customers globally, also notes. 
"Tools like automation very often rise to the top of the priority list because customers can't wait three or five years for a technology investment to mature," he says. "Many customers are in a constant state of flux and transformation where they are continually innovating and bringing new channels to market. That type of change drives your priorities and means timelines are much shorter for technology to deliver value. Automation tools can reduce costs, create efficiencies and deliver value in very short timeframes and that is what customers need right now."
Customer confidence
Customers as diverse as Uber, Xerox, Asahi and EY are using UiPath's automation platform to dramatically transform how processes are executed and work flows across the organisation. Hyperautomation is landing in manufacturing companies, retailers and professional services companies alike to streamline and optimise end-to-end operations. Through small proof of concept projects to global rollouts, automation tools are being used to transform our long-held notion of work and free up human capacity to focus on higher value tasks.
The technology itself has also matured considerably and can now provide a secure and robust solution, even in complex and regulated industries such as insurance and financial services. Old concerns centered on trust have been quashed and many of the world's foremost brands are embracing automation for increasingly sophisticated deployments.
A great example of robust scalability has taken place within EY itself. As Constance tells us, EY has embedded automation at the heart of its audit business to drive significant cost savings and process improvements. 
"If you ever wondered if process mining and automation scales take a look at how EY has leveraged one of the world's largest deployments of unattended automations," he says. "We are innovating on a huge scale in a very robust, regulated environment and demonstrating first-hand to our customers what's possible."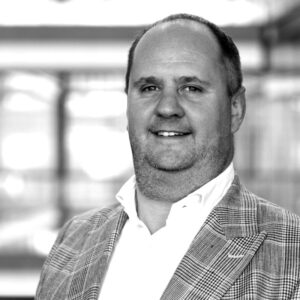 We are innovating on a huge scale in a very robust, regulated environment and demonstrating first-hand to our customers what's possible – Simon Constance, Partner at EY
That type of partnership, which drives co-innovation and delivers scalable proof points for customers, is creating a vibrant ecosystem around the UiPath portfolio. Its global partners are building deep capabilities and coupling their industry experience with UiPath's evolving capabilities to build the next generation of solutions for customers. CGI is one such partner that has extended its relationship with UiPath to form a strategic partnership. Starace tells ERP Today that the partnership goes deeper than simply selling products into customers – it's based on co-innovation and is delivering significant value for customers.
"First of all, there's a really good cultural fit between UiPath and CGI and we have the same objectives in mind. We like to think big and we share UiPath's vision for how automation can be used to solve our joint clients' most challenging problems. We came together to build a go-to-market strategy that coupled our deep domain expertise with the market-leading automation platform, and those two things together really have created a one plus one equals three scenario for clients."
Maturity, myths, and

 

human-centric approach
While the concept of an autonomous enterprise that is optimised at every level with intelligent automation, freeing humans completely of burdensome tasks, sounds like a panacea, the reality is not so straightforward. Customers will be at different stages of their transformation journeys and not all enterprises will be sufficiently mature to embrace automation. 
Girish Pai, global head of intelligent automation at Cognizant, tells us: "Enterprise-wide adoption is a challenge. You are transforming how an organisation operates, how people work, and what the workplace will look like. It requires integrating across an often complex ecosystem of processes and technology while ensuring a seamless experience."
Here, Burden also adds: "While the promise of intelligent automation is vast, for many companies broad adoption is considerably easier said than done. It needs to be a holistic effort so that intelligent automation and the work of IT supports the overall goals of the business strategy. We see a trend where businesses are moving from point solutions to broader automation that is aligned with the business strategy, leveraging AI capabilities to drive business value and improve customer, employee and business partner experiences. A key challenge for automation continues to be the adoption level, for which automation should be supported by a comprehensive change management programme. It requires changes in the mindset of an organisation, and you need to take your people along with you on the journey. This requires putting the right reskilling and upskilling programmes in place so that the employees understand, support, and feel the automation journey is done with them and not to them."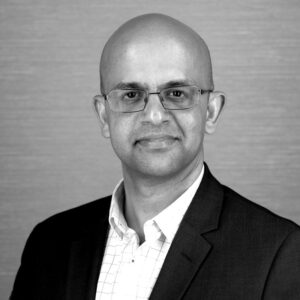 This is a space with unlimited opportunities and will be a game changer for companies who get it right – Girish Pai, Global head of intelligent automation at Cognizant
Recognising the challenges of integrating automation technology at every level of an organisation, Balaji points to Deloitte's responsibility to showcase the possibilities and benefits of an integrated automation strategy. "Technology implementation is often very federated in an organisation," he says. "It's up to us at Deloitte to showcase the art of the possible in terms of an integrated approach to the various technologies deployed and to ensure a cohesive approach to solving business problems. As with most technologies, one of the challenges for automation programmes can be having the right internal resources to build the infrastructure and manage the programme. In this case, we have managed-services offerings powered by UiPath and other technologies to allow businesses to launch an automation programme that mitigates risks and resource hurdles. Security concerns are also common as the industry moves to cloud, and because automation is intended to require little human touch. At Deloitte, we like to emphasise 'humans with machines', as automation removes the burden of repetitive tasks but doesn't replace human oversight or input. UiPath is well known for its security configurations and our UiPath specialists know how to configure solutions that meet the needs of our clients."
This human-centred approach to automation is crucial to the effectiveness of any automation project, Burden agrees, but he also points to the outdated automation myths we need to dispel. "We encourage clients to look at automation with a people-first mindset," he says. "The best automation solutions work alongside people, leveraging human strengths and are supported by investments in skills, experience, organisation, and culture. We genuinely feel that the best solutions in this space work alongside people to 'automate the ordinary and unleash the extraordinary'. We observe that many companies deploy technology in pockets of their organisations, without a vision for scaling the innovation enterprise-wide or sharing learnings across projects. Teams can also run into difficulties scaling if they don't vet opportunities wisely or narrow their focus too quickly. Besides scaling, a common myth to automation adoption is that a shortage of talent exists or that customers prefer to work with real people."
How will intelligent automation evolve in the short term?
RPA's evolution from simple use case technology into enterprise-wide automation enabler has presented customers with unprecedented opportunities. The technology itself poses many questions for enterprise leaders to evaluate and it is important to consider that not every business or every process will be sufficiently mature to adopt full-scale hyperautomation. Ensuring that people are at the centre of the automation conversation may sound counterintuitive but an approach that does not consider how digital automations and humans coexist is flawed and unlikely to deliver the outcome a business hopes for. That said, there are very few types of organisation that would not benefit from automation and the current macroeconomics are likely to drive an increased premium on efficiencies and agility.
Balaji from Deloitte concludes his analysis of the opportunity by telling ERP Today: "With current market conditions, several unknowns and a potential recession, automation will become a key driver of cost reduction for businesses. Automation can drive efficiency as well as deliver rapid business insights, from which businesses can make critical decisions. Understanding the ecosystem of options and how to incorporate AI, business process management, and other technologies will certainly shape the conversation as well.  As businesses pivot and morph to new business models to meet market demands, we are always exploring new use cases and working to bring joint UiPath solutions to market, particularly to the finance and human capital spaces in the short term.
Summarising Accenture's thoughts on the market, Burden tells us that: "Automation will continue to evolve from a cost takeout play to an enabler of enterprise strategy at a rapid pace over the short term."  He goes on to say: "Businesses will continue to push further into end-end process automation inspired by the success they have seen within IT and in call centres. Because of the ongoing talent shortage, we expect to see more attention on discovery of processes ripe for automation and the use of solutions that work alongside people, enabling them to perform higher order functions than they would otherwise be able to. "
For the companies which adopt the correct approach, the potential of automation is seemingly boundless. Wrapping up the conversation, Pai from Cognizant highlights this opportunity:  "We see this space continuing to accelerate and the need to anchor to outcomes being only more critical," he says. "The focus is shifting from just efficiencies to experiences. Being innovative is more than a mindset, but also about challenging ourselves to think differently, asking not just why, but how, and thinking about how we can improve and elevate the customer journey. Automation will be a part of how we work. This is a space with unlimited opportunities and will be a game changer for companies who get it right."